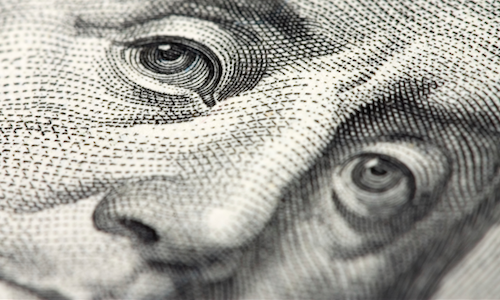 National cash sales continued their descent in May, a new report released today from CoreLogic showed.
For 29 months, all-cash buyers have been leaving the market, as marked by continual year-over-year decreases in market share. In May, cash sales made up 31.9 percent of total home sales, compared to 35.1 percent during the same time last year.
As the below graph shows, total cash sales share peaked in Jan. 2011, and have since been inching their way back down to "normal," pre-crisis levels of around 25 percent. May's dip was another step toward more stable cash sales levels, but as we move into fall and later winter, that number could come back up a little bit, as has been the case in years past.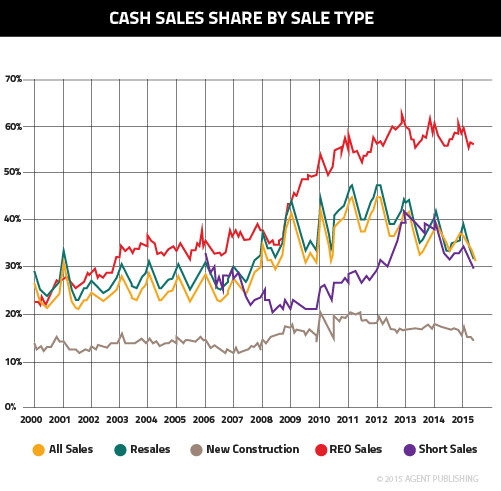 In Illinois, with cash sales at a 28 percent total market share, traditionally financed purchases are increasing, which is good news for a modest market slowly building towards long-term normalcy. Chicago has failed to keep pace with the state's shedding of cash buyers, but only by a little. In May, the city's cash sales share fell 4.4 percentage points year-over-year to 30.2 percent – still above pre-crisis levels of 25 percent, but below the current national share.