RE/MAX recently released a report detailing large growth in the Chicagoland luxury market.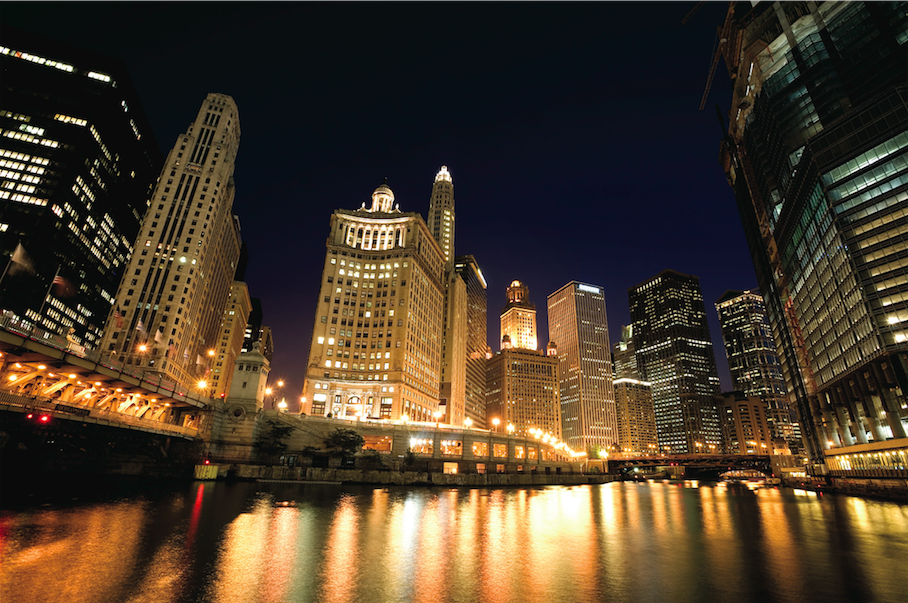 Luxury home sales in the Chicagoland area rose 20 percent year-over-year in 2015's second quarter, according to the new RE/MAX Luxury Report; with 737 sales, Q2 saw the most sales activity since RE/MAX began tracking luxury market data in 2009.
During the second quarter of this year, the median sales price for homes in the luxury market was $1,350,000, unchanged from the 2014 results. The report looked at homes in Cook, DuPage, Kane, Kendall, Lake, McHenry and Will counties.
Suburban Chicago Luxury Markets
Change is also occurring in the suburbs, where million-plus sales are becoming more common in Naperville. Surpassing luxury sales in tradition luxury markets such as Barrington and Highland Park, Naperville had 19 luxury sales in the first half of this year with 14 being in the second quarter.
Jim Merrion, the regional director of the RE/MAX Northern Illinois real estate network, believes the combination of a strong economy and demand fuels the expansion of luxury markets.
"Given the strengthening economy and strong demand we are seeing for luxury properties, it's not surprising that more areas are attracting significant numbers of buyers ready to spend $1 million or more."
Overall, there were 401 luxury home sales during the second quarter in the suburban portions of the metro area. This is a 15 percent increase over the same period last year. The median sales price was $1,280,000, down slightly from $1,315,000 last year, while the average market time was 153 days, up from 139 last year.
Winnetka Strongest Luxury Suburban Market
With 51 second-quarter sales at a median price of $1,550,000, Winnetka remained the most active suburban market for luxury homes. Hinsdale ranked second with 40 sales at a median price of $1,377,750. Tied for third  with 34 sales were Lake Forest, with a median price of $1,337,500, and Wilmette, with a median price of $1,252,500.
Large Luxury Growth in Chicago
Chicago recorded 336 luxury sales for the quarter, 25 percent more than a year earlier. There were 185 detached sales with a median price of $1,450,000, and 151 attached sales at a median of $1,400,000. Detached sales were up 38 percent, while attached sales rose 13 percent.
This year, North Center was the most active luxury detached market in the city. This was the first time it had more closed transactions than Lincoln Park, which had 44 at a median price of $1,350,000. The Near North Side remained the dominant market for luxury-attached sales, with 90 transactions closing at a median price of $1,416,000.
The Near South Side recorded 20 sales of luxury attached homes this year, 13 of them occurring this quarter. This is quite the increase from the single luxury transaction that occurred during the first half of 2011 and again, in 2012. Detached luxury sales also increased from previous years with 14 luxury sales so far in 2015. This is over two times the sales that occurred in the first six months of the three previous years.