Several Chicago neighborhoods saw big sales increases in June
Home sales in the city of Chicago rose 9.3 percent year-over-year in June, and several of the city's neighborhoods, according to exclusive numbers from Redfin, were especially responsible for that increase.
Below, we've assembled a number of graphs on those top-selling neighborhoods, starting with the areas that saw the most total home sales: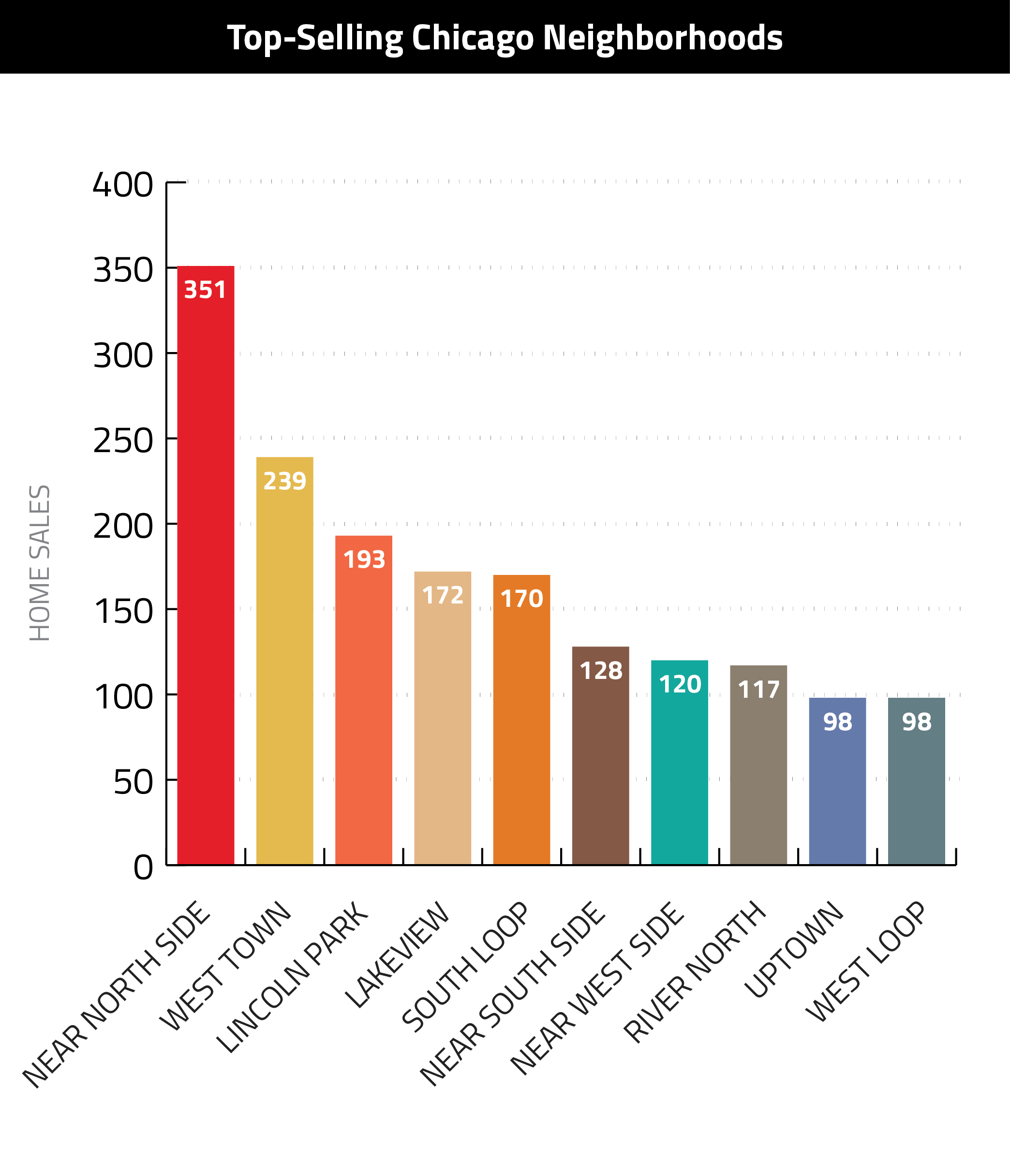 The Near North Side was once again the city's top-selling neighborhood, with its sales rising 25.4 percent from last month. Other neighborhoods that saw strong sales increases included West Town (where sales rose 22.6 percent), Lincoln Park (22.9 percent), Lakeview (35.4 percent) and the South Loop (49.1 percent).
Below are the city's top-selling single-family communities: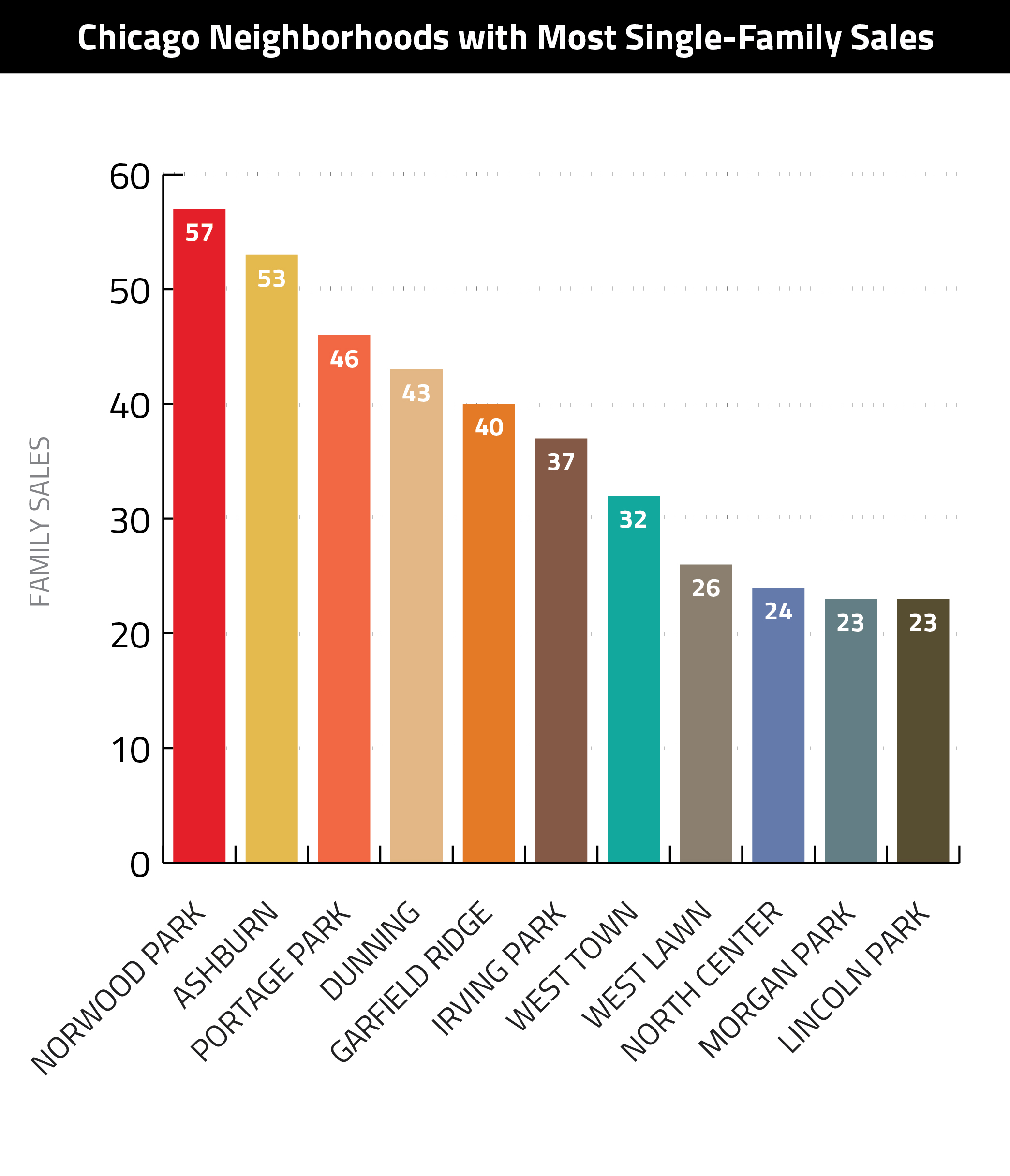 At No. 1, Norwood Park's single-family sales were up 48.6 percent from May, and No. 2 Ashburn's sales rose 47.2 percent. Also notable was Garfield Ridge, where sales rose 29.03 percent.
Finally, Chicago's top-selling condo/townhome neighborhoods are broken down: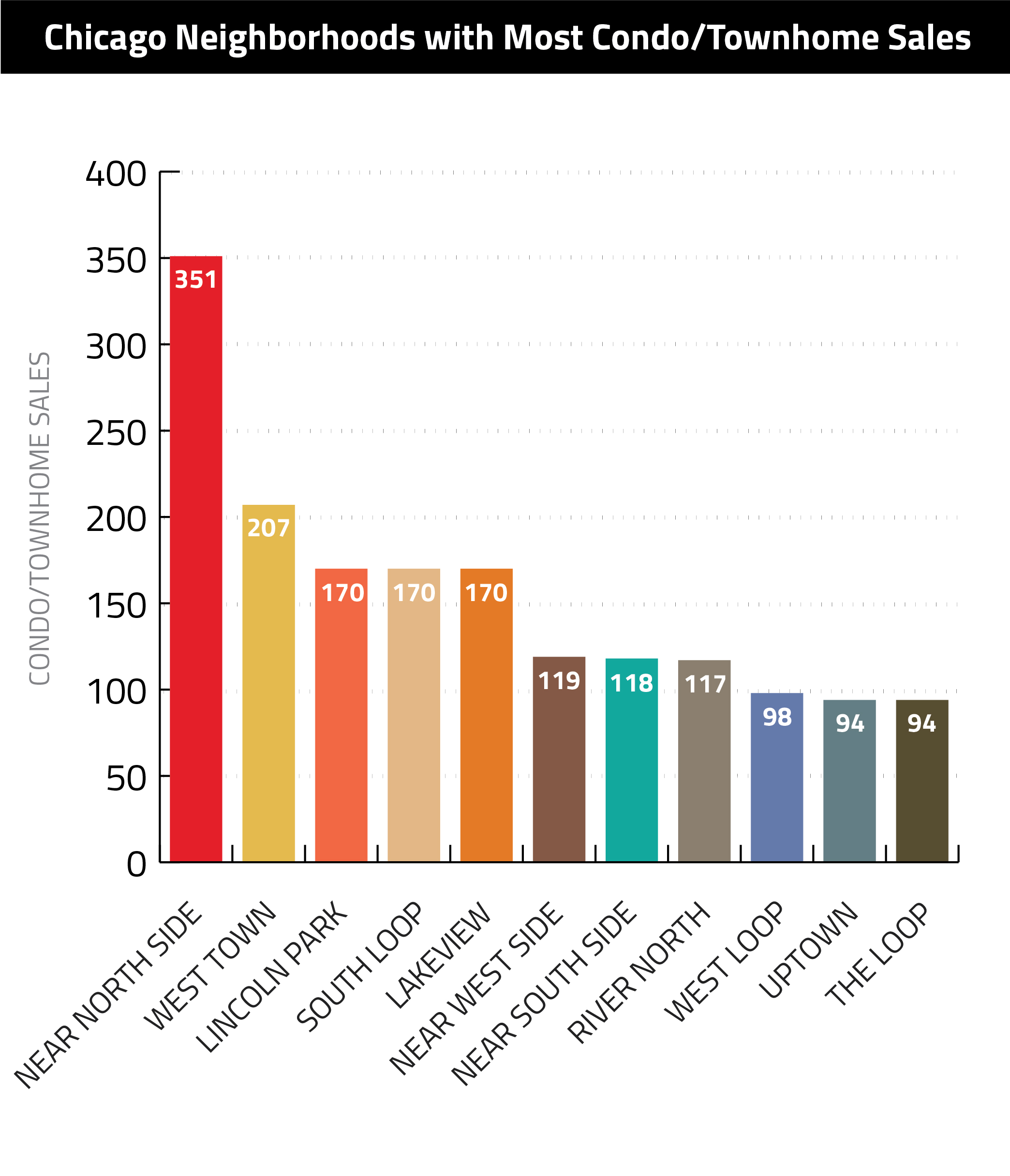 The city's top condo/townhome markets closely mirror its overall best-selling neighborhoods, given how prominent attached housing is in Chicago's housing market. With a 49.1 percent increase, the South Loop saw the greatest jump in condo/townhome sales, though Lakeview (up 36 percent) and the Near South Side (up 31.1 percent) also saw strong increases.