Illinois' General Assembly pushes through protections for reverse mortgage borrowers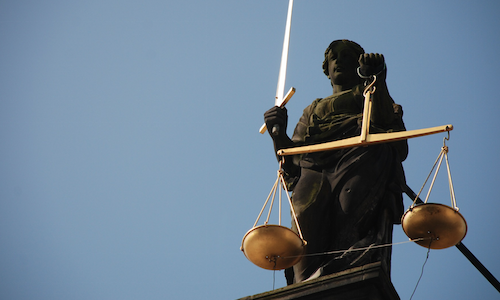 After muscling through a hiccup in Illinois' House last week, the state's legislature pushed through a bill to help fortify protections surrounding homeowners considering a reverse mortgage. The original bill, SB1281, which recently passed in the Senate, initially faced hesitation in the House, but was ultimately passed as an amendment to the Real Estate License Act of 2000 (SB1440). The vote was 116 to 0.
To qualify for a reverse mortgage, homeowners need to satisfy two criteria: be older than 62 and have existing equity on their home. The mortgage allows seniors to pull from their accrued equity much the same way a person would apply for a loan. However, the process itself, as many borrowers can attest, is slightly more complicated, or at least, less understood.
In a study to help determine the clarity and effectiveness of reverse mortgage television, radio and print ads, the Consumer Financial Protection Bureau (CFPB) conducted a study using 59 seniors in Chicago, Los Angeles and Washington, D.C. What they determined was the educational materials available weren't getting the job done.
Reverse Mortgages are Confusing
"The study found…that consumers found it difficult to understand from the ads that reverse mortgages are loans with fees and compounding interest," said CFPB Director Richard Cordray in a press call following the study's release. "Most ads did not include interest-rate information or included it in the fine print. Other consumers mistakenly thought that because the money they received through a reverse mortgage represented home equity they had accrued over time, there was no reason they would have to pay it back."
Cordray went on to cite a rash of examples illustrating the amount of incomplete and inaccurate information seniors were being presented with, some with a seeming intent to mislead.
"We found that consumers often misinterpreted the role of the federal government in reverse mortgages as providing consumer protections that are not actually offered," he added. "Indeed, even before we conducted our focus group study, we had heard stories about consumers being deceived and misled in this regard."
Illinois' new law promises to shore up some of those deficiencies, as the legislation's key provision is to allow the Illinois Attorney General to create a "consumer education brochure," which brokers and lenders will make available to interested borrowers.
In a statement to the Huffington Post, Michael Madigan, the state's House Speaker, reaffirmed the importance of the new protections and providing education to senior homeowners considering a reverse mortgage.
"Reverse mortgages are complex loans that should be taken out only after a consumer has had an opportunity to carefully consider his or her financial future and consult with a qualified housing counselor," he said.
Mission Accomplished
Not only will the bill promote additional education, but also it installs new firewalls to curb exploitation from nefarious lenders. The two provisions include:
A three-day "cooling off period" before a borrower can be bound by the loan terms
Restrictions on a lender's ability to hold the loan proceeds
Those particular provisions were written in direct response to a rash of reverse mortgage/home repair scams that targeted black seniors in Chicago's south and west sides, Bob Palmer, policy director of Illinois-based non-profit Housing Action Illinois, told the Huffington Post.
In a 2009 lawsuit filed against Diamond, who has a long history of lawsuits in the city (dating as far back as 1987), and five other mortgage and home repair companies, at least 36 people complained Diamond and company "stripped nearly $1.3 million in equity from the homes," a report from the Chicago Reporter confirmed.
But Palmer said he's confident the new legislation provides the safeguards needed to protect vulnerable homeowners.
"It accomplished what we wanted in additional consumer education resources," he told the Post. "People considering reverse mortgage will have a better idea of the benefits, but also the risks."