Despite an influx of investors to the market, cash sales continue to dwindle throughout the nation.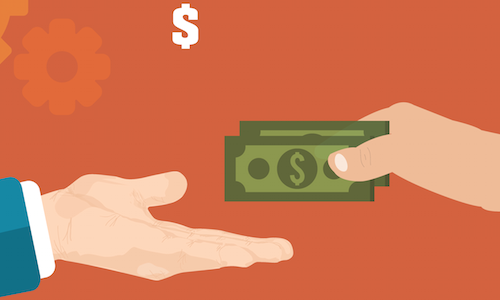 It is a new market for traditional buyers, despite a recent report of surging investor activity, as once again cash sales fell in February, tumbling nearly 3.0 percentage points from a year prior, according to a new report from CoreLogic.
Settling at a 37.9 percent share of total sales, February's all cash figure marks more than two years of consecutive monthly declines, which bodes well for buyers dependent on financing – especially those in areas still facing inventory shortages. Since their peak in Jan. 2011, the national cash sales share has fallen nearly 9.0 percentage points.
Month-over-month, the overall share of cash sales dropped 1.0 percentage point, which, with seasonal fluctuations, is less telling than the yearly change.
Taking into account the current rate of decline, CoreLogic researchers speculate that the national cash sales share will reach the pre-crisis average of 25 percent by mid-2018. However, considering RealtyTrac's first quarter home flipping report, which documented the increasing profitability of home flipping and presence of investors in the market, that pace could diminish, pushing back the speculative date.
In Illinois' largest metro, cash sales continued to drop, falling 3.4 percentage points from Feb. 2014 to a 36.7 percent share – drawing closer to the pre-crisis average. Chicago's cash sales rose 1.0 percentage point since January, but it is a relatively negligible increase considering seasonal fluctuations.
At the state level, Illinois continued trudging closer to healthy cash levels, as cash sales reached a 38 percent share, staying just above national levels.
To see how our market compares to our sister cities, check out the graph below: