Privlo's entrance into the Illinois mortgage market means good news for the self-employed.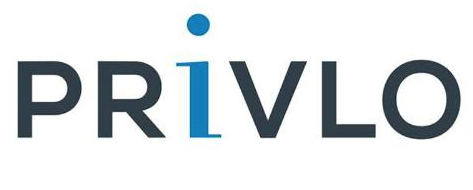 In Chicago, 12.6 percent of conventional mortgage loan applicants are denied. It's an exceedingly high figure (one of the most significant in the country, in fact), but at least one lending group hopes to curb that trend: Privlo.
Hailing from the West Coast, Privlo announced on April 23 that, as part of a rapid expansion strategy, the unorthodox lender plans to set up shop in Illinois and fill a lending gap for the state's underserved, particularly: self-employed workers; entrepreneurs; Millennials with limited credit histories; and professionals dependent on bonuses and commissions.
Illinois' own John Elias, a former executive vice president at Chicago-based Guaranteed Rate, said, "It will be great for Illinois' housing industry, where more and more people are turning freelance, are small business owners or are self-employed."
Prior to entering the market, Privlo researchers found that approximately one in three workers in the Chicagoland area are self-employed, and of those, one in three are denied traditional purchase loan applications. The company's chief executive, Michael Slavin, attributes the large number of self-employed workers to a post-recession resilience.
"When the recession hit and unemployment soared in (Illinois), that Midwestern work ethic kicked in and Illinoisans began starting businesses, turning to self-employment and freelance," he said. "No doubt it's helped pave the path to economic recovery, but it's also left thousands of deserving borrowers out of homes. Most lenders don't understand how to accurately evaluate those without a W2 or typical tax return, and that's where we excel."
Elias believes Privlo's presence in Illinois, and particularly Chicago, will ultimately help put more customers into the market.
Credit Hiccups Aren't Killers
But the firm's focus is not limited to the self-employed. Privlo Chief Credit and Product Officer Saro Vasudevan said the company is prepared to leverage technology to service Illinoisans with "recent credit blemishes," as well.
"What separates us from traditional lenders is the proprietary technology we've developed," she said. "Using that powerful technology backend, we aim to lower the cost of mortgages over time for people who are unable to get government-backed loans."
There's an inherent risk in taking on borrowers with hard-to-quantify finances, which is why these groups are traditionally underserved, but Slavin assured his company isn't taking any gambles. Rather, they are approaching the process with a broader description of qualified.
"We are using somewhat of an empirical model where we can look at a vast amount of incomes from a number of different professions overtime and reasonably ascertain how long that income is likely to be around and vary," he said. "Using a reasonable amount of data we can determine what they're capable of paying back on time."
Privlo has yet to announce where, if at all, it will extend operations to next, but according to Elias, the problem of underserved mortgage applicants is widespread enough to warrant Privlo's presence in most markets.
"The dislocation of a certain segment of well-qualified borrowers is a nationwide issue," he noted. "I expect it to do extremely well on a national stage."