Latest CoreLogic report shows prices falling moving into 2015. However, experts say we're still poised for a strong year.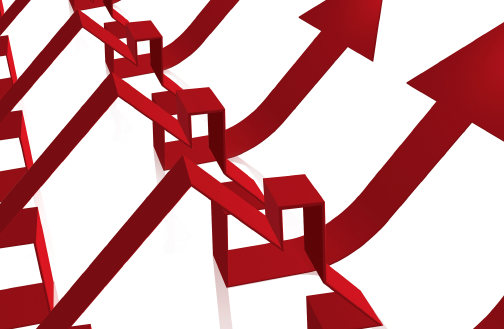 National home prices climbed yet another rung on the industry ladder in November, according to CoreLogic's latest home price report. Researchers recorded a 5.5 percent increase, including distressed sales, from November 2013 to November 2014, which represents an impressive 33 consecutive months of year-over-year gains. Month-over-month prices rose by a negligible 0.1 percent.
Increases were muted but still substantial in the Windy City, where home prices, including distressed, rose 3.8 percent, and 3.2 percent, excluding distressed. Statewide, gains were similarly subdued, with sales, including distressed, rising 3.6 percent, and, excluding distressed, 2.4 percent. The disparity in price increases from including to excluding distressed suggests a healthy shift of quality for the foreclosure inventory. No longer do distressed sales represent a veritable trashcan for the market's unwanted properties, but rather a selection of respectable homes that are likely to attract buyers.
National Prices High, But Still Well Below Peak
Nationally, prices are casually strolling along a more balanced, beaten path. However, some states are flirting with prices approaching overvalued.
Including distressed, all states and the District of Columbia experienced year-over-year price appreciation in November.
Home prices are projected to increase by 4.6 percent from November 2014 to November 2015.
National home prices, while climbing, are still 12.9 percent lower than their April 2006 peak.
CoreLogic CEO Predicts Strong 2015
Heading into fall, prices took a tumbling, leveling out to a more modest 5 to 6 percent pace, where prices have remained for the last several months.
"After decelerating for most of the year, home price growth has been holding firm," Sam Khater, deputy chief economist at CoreLogic, said. "However, pockets of weakness are clear in Baltimore and Washington D. C., and three of the top four states with the highest price appreciation are energy intensive and had been benefitting from the energy boom, which is currently receding as oil prices trend downwards."
In its latest report, CoreLogic found that prices in 29 states are at or within 10 percent of their peak, and seven states have reached new highs.
Anand Nallathambi, CEO of CoreLogic, went on to further acknowledge the late year lull in price appreciation, but remarked that the trend was likely only temporary.
"While the CoreLogic HPI Forecast shows a slight dip in prices next month," he said, "we believe that prices will be up a year from now as continued economic growth fuels buyer confidence and their willingness to purchase a home and invest in their future."