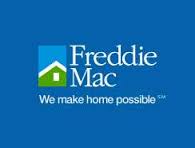 The housing market is about to turn a corner into the new year, and according to Freddie Mac, the U.S. economy is well poised to sustain about a 3 percent growth rate for 2015.
This would only be the second year in the past decade with growth at that pace or better.
Good News
The positive news from Freddie is based on several reasons:
Governmental fiscal drag has turned into fiscal stimulus.
Lower energy costs support consumer spending and business investment.
Further easing of credit conditions for business and real estate lending support commerce and development.
More upbeat consumer and business confidence, all of which portend faster economic growth in 2015.
As a result, the Freddie Mac November Economic and Housing Market Outlook stated, "The economy will produce more and better paying jobs, providing the financial wherewithal to support household formations and housing activity."
Not All Good News
It's not all good news though. The dollar will likely strengthen in 2015, which may dampen U.S. exports. And the Federal Reserve is likely to start boosting the Federal Funds target rate in 2015. And don't expect much help from the housing and mortgage industries either. But there are some areas where we can predict improvement, as well as some setbacks.
"While higher interest rates generally detract from housing activity, when they occur with strong job and income growth the net result can be increases in household formations, construction and home sales," the report said. "Our view for 2015 is exactly that, namely, income and job growth offset the negative effect of higher interest rates and translate into gains for the nation's housing market."
Freddie's Five Predictions for 2015:
1. Interest Rates
Interest rates are forecasted to climb throughout 2015, averaging about 2.9 percent for 10-year treasuries and 4.6 percent for 30-year mortgages.
2. Prices and affordability
The pace of annual house price appreciation is estimated to slow from 9.3 percent in 2013 to 4.5 percent in 2014 and 3 percent in 2015.
3. Home Sales/Starts
Total housing starts are projected to increase 20 percent from 2014 to 2015, in addition to total home sales growing by about 5 percent over that time period.
4. Single-Family Originations
Overall mortgage originations have plummeted since 2012, when the market recorded over $2.1 trillion in total single-family mortgage originations. Mortgage originations are expected to continue to tumble, decreasing an additional 8 percent from 2014 to 2015, before rising home values and increasing purchase originations finally offset the decline in refinance volume and drive originations higher.    
5. Rental Demand
Multifamily mortgage originations have risen about 60 percent between 2011 and 2014, which is projected to further increase in volume into 2015.
Looking back, here is the prediction that was given for 2014: "With the close of 2013 will also come a major transition in the housing finance industry," said Frank Nothaft, Freddie Mac's chief economist and vice president. "For the first time since 2000, we're going to see the mortgage market dominated by purchase activity as the refinance share drops below 50 percent."
However, the prediction for 2014 included at least one piece that didn't come into fruition: "Freddie Mac expects interest rates to steadily rise throughout 2014, with the 30-year, fixed-rate mortgage ending the year near 5 percent."
The most recent Freddie Primary Mortgage Survey reported that the 30-year, fixed-rate mortgage continued to hover around 4 percent, a whole percentage point down from the prediction.
COPYRIGHT 2014 HOUSINGWIRE
REPRINTED WITH PERMISSION