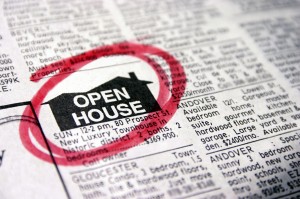 Chicago was recently ranked No. 5 on HomeFinder.com's list of the top 10 U.S. cities with the most upcoming open houses.
With the average cost of an open house listing at $449,900, the Windy City has 95 upcoming open houses. Improvements in the housing market may be partially responsible for the city's high ranking on the list.
"According to HomeFinder.com listing data, Chicago listings are on the market for 20.3 % less days than this time last year. As the market continues to improve, open houses are a great way for agents to connect with buyers who are ready to make an offer," said Doug Breaker, president and CEO of HomeFinder.com.
Open houses not only help agents sell houses, but they also give agents the opportunity to gain feedback from potential buyers, such as if a house is priced too high or if home features should be updated. This information can then be shared with homeowners to help the house sell faster.
Additionally, open houses provide valuable networking opportunities. "Many open house visitors don't have an agent yet, so open houses are a great way to connect with and win new clients," says Breaker.
Rankings were determined based on HomeFinder.com listing data. For the complete list, click here.