Though the wintry blasts of January seem to have done their worst to home sales, prices in the Chicagoland region maintained strong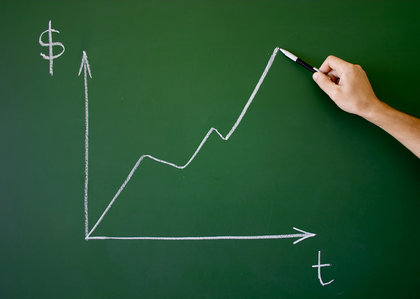 Home sales in the nine-county Chicagoland area chills a bit in January, falling 8.9 percent year-over-year to 6,353 sales, according to the Illinois Association of Realtors' latest report.
Median price, however, remained strong, rising 17.8 percent to $164,900, while time on market fell 18.4 percent to 71 days.
Seasonal Slowdowns in Chicago
The January narrative was consistent in the city of Chicago as well, where home sales fell 9.1 percent year-over-year but median price rose a very impressive 27.9 percent.
Matt Farrell, the president of the Chicago Association of Realtors, said such market activity is common for the latter wintry months, though low inventory has bolstered home prices.
"January's activity is fairly typical for this time of year," Farrell said. "A brutal winter doesn't typically encourage home shopping fever in Chicago, and with inventory down 25 percent, the homes that did sell produced well above the median price by almost 28 percent to just over $200,000."
Home Prices Also Rise in Suburban Chicago
Unsurprisingly, market activity was the same in suburban Chicago as well, where the median price of a single-family detached home rose 12.2 percent year-over-year in January, according to the Mainstreet Organization of Realtors (MORe).
Michael Parent, the president of MORe, echoed Farrell's comments on inventory, though he does anticipate some light at the end of the tunnel.
"Home prices in suburban Chicago have continued to experience healthy, sustainable growth in the first month of 2014," Parent said. "One of many factors driving increased prices is a continued lack of inventory, which will likely improve as people come out of hibernation and the market starts breaking open in March or April."