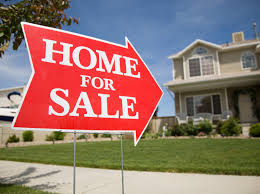 An optimistic outlook from current and potential homeowners will make 2014 an active year in the housing market, predicts a recent LendingTree survey conducted by Research Data Technology, Inc.
Of the 609 current and potential homeowners surveyed, more than two-thirds (69 percent) have a positive outlook on the housing market and 63 percent expect the US economy to continue improving in 2014. This, along with improving home values, has led 71 percent of current homeowners to consider selling their home within the next 12 months.
The survey also shows that 74 percent of respondents expect mortgage rates to increase over the next 12 months. Most (60 percent) anticipate a moderate increase in mortgage rates while 14 percent expect rates to rise considerably. However, this anticipated increase is not deterring current homeowners from selling.
Of the 71 percent who said they are contemplating selling their home, 24 percent reported that they plan to sell regardless of whether their home's value increases or decreases, and 47 percent plan to sell only if the value increases. Only 15 percent of homeowners say they are not considering a sale at all in 2014, and another 15 percent reported that they are undecided.
"As home values continue to improve across the country, sellers who have been sidelined due to low property values will start to take action in the market," said Doug Lebda, founder and CEO of LendingTree. "Although it's unlikely that 70 percent of current homeowners will sell their home this year, it's a positive sign for the housing market that more homeowners are considering the possibility of moving. In the next 12 months, new construction and the overall US jobs market will be key factors for continuing a housing market recovery."
LendingTree also surveyed homeowners on home values of the areas they live in. Seventy-two percent of respondents stated that home prices in their area increased during the past 12 months, while 20 percent believe home values declined and 8 percent thought they remained flat.  To compare current and potential homeowner perceptions with reality, S&P/Case-Shiller Home Price Indices data collected through October 2013 showed that the 10-City and 20-City Composites reflected year-over-year gains of 13.6 percent.
In areas where homeowners reported an improvement in home values, prices increased an average of 10.2 percent. This figure closely matches the 12 percent increase of US home prices reported by the National Association of Realtors for 2013. For those who believe home values declined in their area, the average perceptive drop in home prices is 9.2 percent.
According to the survey data, the perception that home prices increased is not equally distributed across the country. Seventy-nine percent of current and potential homeowners in the West believe home prices are higher today than one year ago, compared to 67 percent of homeowners in the Northeast with the same view.
The LendingTree survey projects a positive outlook for the housing market in 2014. Despite the anticipation of higher mortgage rates, many current homeowners remain confident in the market and plan to sell their homes this year, especially as home values continue to improve.