There are many ways that homeowners can improve their residences, but what projects are the most popular?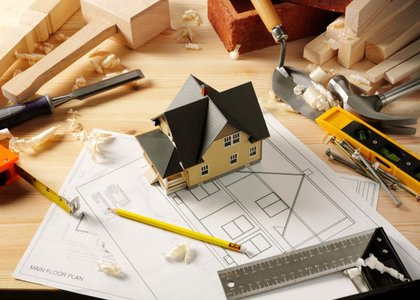 Home improvement projects are among the key tenets of homeownership. You purchase a home, renovate certain aspects of it, and then, several years down the line, enjoy the decent boost those improvements ultimately give to your sale price.
As the housing market continues to recover, though, what home improvement projects are proving the most popular with homeowners? And how do homeowners in Chicago, specifically, intend on bolstering their home's value?
Pat Cesario, an agent with Gagliardo Realty in Oak Park, said that improvement projects involving kitchens, bathrooms and floors – aka, the most expensive renovations – are the most common for his sellers, given what great selling points an updated kitchen and new floors are. And if the buyers have the necessary finances, he doesn't find much resistance to the strategy.
"I don't find a lot of resistance," he says, "if they have the money."
For a broader perspective, we also took a look at the 2013 Houzz & Home survey, a massive study of renovation activity that sampled more than 100,000 respondents across the United States.
What did we uncover? See our graph below to find out: