Consumer sentiment on the housing market has gone nowhere but up in the last few months, but does the latest survey from Fannie Mae suggest a slowdown?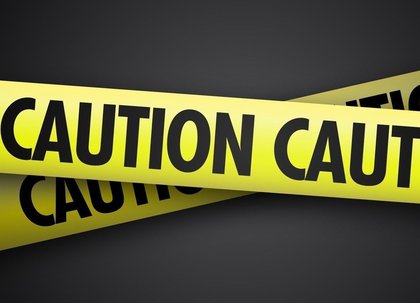 Baby, we had a great run.
Though consumer confidence on the housing market had been growing steadily through late 2012/early 2013, the latest National Housing Survey from Fannie Mae suggests that wave of optimism may be waning, especially with the growing fiscal gridlock in Washington.
Fannie Mae National Housing Survey
The most detailed survey of its kind, the National Housing Survey polls more than 1,000 Americans on their attitudes regarding housing and the general economy. Some of the main findings in the September survey included:
Consumers expect home prices to increase 3.1 percent over the next 12 months, a decline of 0.3 percentage points from August.
Meanwhile, 52 percent of respondents still think prices will rise in the next year, but that's 3 percentage points less than the month before.
Also, a whopping 63 percent of consumers think mortgage rates will rise, a 3-percentage point uptick that is a survey high.
However, even with those stats, homebuying has not lost its luster with consumers – 72 percent said now is a good time to buy (up 1 percentage point), and 69 percent said that if they were going to move, they'd buy (a survey high).
Brian Guzman, an agent with Coldwell Banker in Lakeview, said that though the economy has changed a bit the last couple months, one thing has remained consistent – the incredibly low inventory of good housing stock in Chicago.
"Inventory has trumped all of those factors; supply and demand in the marketplace supersedes everything," he explained. "None of my clients is slowing down."
Greater Economic Forces
Doug Duncan, the senior vice president and chief economist at Fannie Mae, said that consumer attitudes on housing notwithstanding, Americans are still unsure of where the greater economy is going, and the current action in Washington will go a long way to shaping those sentiments.
"Fifty-five percent of Americans continue to believe that the economy is on the wrong track, while 39 percent think the economy is on the right track," he said. "This gap narrowed to 16 percentage points in September. The gap could widen, depending on the outcome of the debt ceiling negotiations as the Treasury expects that the extraordinary measures to extend the nation's borrowing authority will be exhausted by October 17.
"For example, during the contentious 2011 debt ceiling debate and the resulting S&P downgrade of the U.S. government debt, our survey showed that the right track-wrong track spread widened to a survey record of 64 percentage points."