Asking prices may have slowed nationwide in September, but here in Chicago, prices put up strong numbers on both yearly and quarterly measures.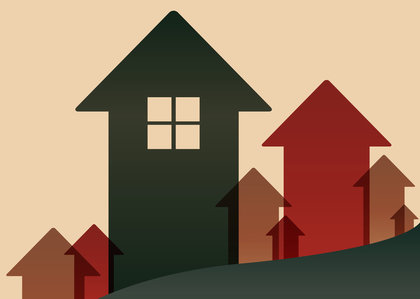 Asking prices in Chicagoland's housing market were up a robust 14.5 percent year-over-year in September, along with a 5.7 percent increase from the second to the third quarter, according to the latest Price Monitor from Trulia.
That quarterly gain was a full percentage point higher than the last quarterly increase, and it comes at a time when the national housing market appears to be slowing down as we head into the fall.
Steve Lawrence, the managing broker for Baird & Warner Lake County, said that even with the strong numbers he's seeing in his region, he still expects a cyclical slowdown for the market.
"It has been a great year," he said. "Lake County's average sale price is up 7 percent thru August. Our concern is, although September had more sales than 2012, there is a definate cyclical slowdown, and listing prices and sold prices are reflective of this. As the year ends, we are predicting closer to 3 or 4 percent appreciation for the year. Obviously, several communities in Lake County will see more appreciation and others will remain flat, with the main driver is the amount of distressed sales."
Indeed, though national asking prices were up 11.5 percent year-over-year and 2.0 percent month-to-month in September, the quarterly increase was just 3.0 percent, the smallest such gain since February. And even rental prices were down, with the 3.0 percent quarterly increase down from 3.9 percent in the last quarter.
Interested in how we compared with the rest of the nation? Check out our sweet infographic below for some perspective: