Pending home sales were down in August, though they did retain their yearly returns.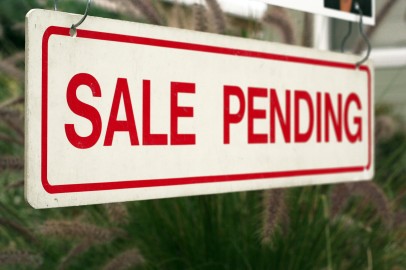 Tight levels of inventory, higher mortgage rates and rising home prices continued to impact pending home sales in August, according to the latest analysis from the National Association of Realtors (NAR). The Pending Home Sales Index, NAR's leading measure of contract signings, fell 1.6 percent from August to a rate of 107.7, though it remained 5.8 percent higher than in August 2012; pending home sales have now risen on yearly measures for 28 straight months.
Market Forces and Pending Home Sales
Lawrence Yun, NAR's chief economist, said the decline in pending home sales followed a notable peak for the housing market. "Sharply rising mortgage interest rates in the spring motived buyers to make purchase decisions, culminating in a six-and-a-half-year peak for sales that were finalized last month," he said, adding that unique market forces will continue to produce nuanced results throughout the housing market. "Moving forward," he said, "we expect lower levels of existing-home sales, but tight inventory in many markets will continue to push up home prices in the months ahead."
Regional Discrepancies and 2013 Projections
As expected, there were regional variations in pending home sales, with some areas performing better than others. The Northeast was the only region to see both monthly and yearly increases, with pending sales rising 4.0 percent from July and 5.1 percent from August 2012; meanwhile, sales in the Midwest were down 1.4 percent monthly but up 13.8 percent yearly; in the South, down 3.5 percent monthly but up 3.7 percent; and in the West, down 1.6 percent monthly but up 1.7 percent yearly. Based on its latest numbers, NAR is projecting existing-home sales to total nearly 5.2 million this year, an increase of 11 percent from 2012, while median existing-home price is expected to rise 11 to 12 percent.