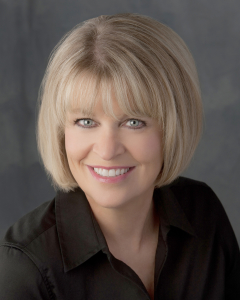 Christine Davis has been named Baird & Warner's director of career services, working with broker associates across Chicagoland to advance their careers within the brokerage. A top producing agent for 17 years, Davis has spent the last eight years working one-on-one with Chicagoland real estate professionals.
"Christine really understands what a Realtor needs to succeed in this industry," said Jeanine McShea, vice president of sales at Baird & Warner, Chicagoland's largest and most experienced independent residential real estate brokerage. "She excels in all areas of recruiting, coaching and support to help brokers grow their business."
Before joining Baird & Warner, Christine was the managing broker and team lead at the Keller Williams Lincolnshire sales office. Christine began her management career in 2007, when she became managing broker of the Century 21 Real Estate Barrington office. Prior to that, she was a top real estate broker with Prudential Starck.
"Baird & Warner offers more services and innovative technology tools than any brokerage I've worked with," said Davis. "I was really drawn into this outstanding environment by all of the opportunities brokers are presented with to succeed and reach new heights. Baird & Warner is the absolute leader in Chicagoland real estate."