Conlon Real Estate will be the only Christie's affiliate in Chicago, creating international exposure for the company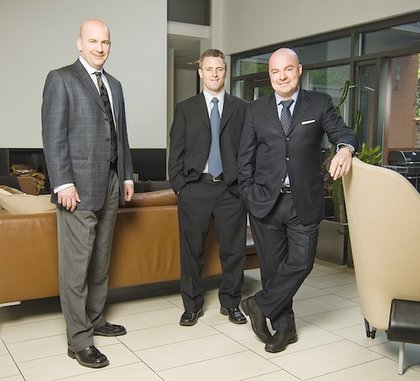 Sean Conlon, owner of Conlon Real Estate, is teaming up with Christie's International Real Estate, a branch of the historic London auction house. Conlon's North Side residential brokerage will be the only Christie's affiliate in Chicago.
"(Christie's has) not had a presence in Chicago for a long time," Conlon told Crain's Chicago Business. "They complement the company most able to serve the high-end market, so I find that to be quite a compliment."
Conlon plans on opening more offices, and hopes that teaming with Christie's will help his brokerage gain international exposure and clientele, in addition to recruiting high-end sales agents. Conlon Real Estate will be listed as an affiliate on the Christie's website, and the company will swap referrals in the network for home shoppers leaving or arriving in Chicago.
"Chicago is finally on its way to being recognized as an international city," he told Crain's. "To have global access to 140 locations in 40 countries is absolutely necessary."
Conlon Real Estate needs to keep growing in order to join Chicago's biggest firms. Last year, the company sold $500 million in residential real estate. Compared to the $3.2 billion @properties sold and the $6.7 billion Coldwell Banker sold, Conlon has a lot of work to do.
So far, Conlon Real Estate has sold $300 million through the first half of this year, but the new affiliation with Christie's should be very helpful, according to Jeff Lowe, broker at Prudential Rubloff Properties, who worked for Conlon for 10 years at Sussex & Reilly, which Conlon co-owned and sold in 2006 as the market was peaking. Lowe sees the new partnership working well, just as long as the mortgage rates stay where they are.
"I'm very fond of Sean, and I think [Conlon Real Estate] has some really strong brokers," Lowe said to Crain's. "It's a move in the right direction for him."