If you sit open houses, you know that it can be a great opportunity to showcase your property, network and meet potential buyers. But how do you gather REAL contact info?
Open Home Pro – The App for Open Houses
Open Home Pro ($11.99, iTunes) allows you use your iPad (iPhone app is coming soon we hope. Don't send hate mail, but this app is iOS only) to showcase your listings, gather client info and ask a series of customizable questions to gather feedback depending on the type of open house you're holding.
Back in 2010, CEO and Founder Andrew Machado identified the problem. He watched first hand as his girlfriend, a brand new real estate agent, struggled to gather valid info from visitors at her open houses. Machado says, "It reminded me of those people who stand out in front of Whole Foods, the ones with clipboards, asking for donations or for you to sign a petition. People try to dodge them or ignore them, but I always asked myself, 'What if they replaced the clipboard with an iPad?' When you seduce people with technology and efficiency they are much more willing to do things."
So Machado created Open Home Pro, a slick marketing suite and data collection tool. You can enter your property listings online through a Web browser or through the app, use the questions provided by OHP team or customize them to your liking. Visitors enter their contact info directly into the app, and Machado says, "We see over 92 percent of emails that get entered into Open Home Pro deliver as accurate. At it's core, agents view our tool as a lead collection tool. Knowing that nine out of every 10 emails that get entered are going to be accurate is fantastic."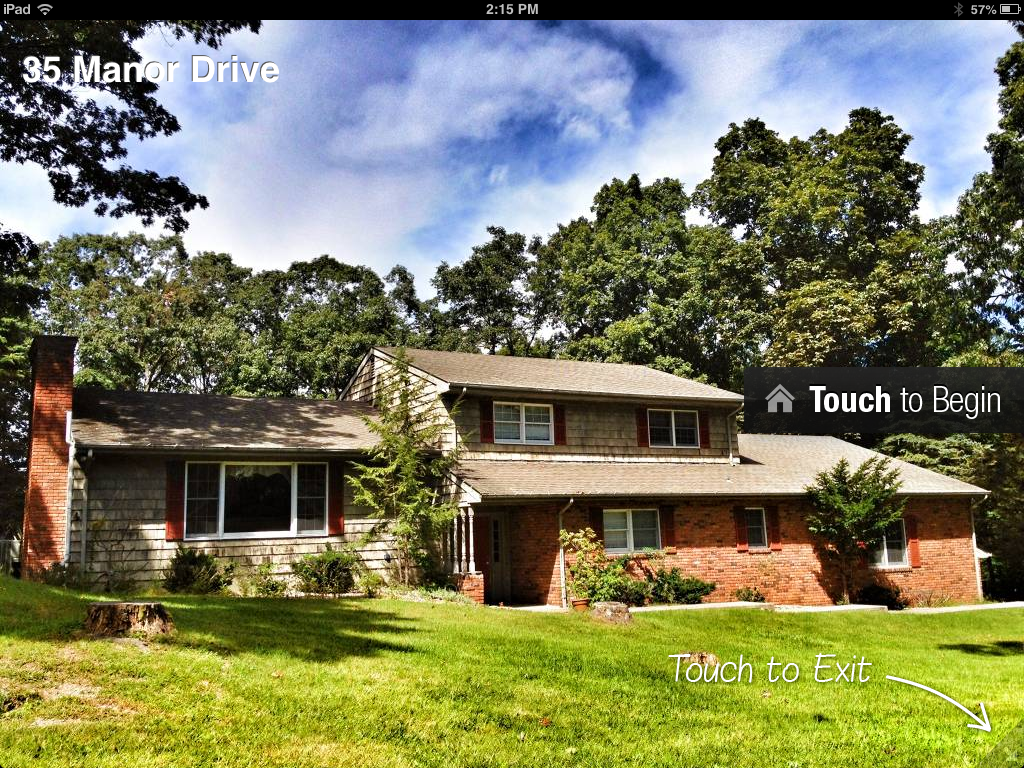 Once the emails addresses are entered in, the app will email property changes automatically to the emails associated with a particular property. When we tested OHP, we found that there were a few differences in the app and browser functionality. For example, when you upload the listing photos (unlimited number allowed), there's no way to reorder them using a Web browser; it has to be done with the app.

You can also use OHP with a broker open house or broker luncheon to get property feedback from other agents on site, or you can export your contacts out to use with a traditional CRM and a Google form to capture feedback later. You can tailor the questions to fit the property or use the standard set. And, with OHP you have the ability to add notes to help keep track of buyers' needs, and of course, there's also plenty of social media integration.
Open Home Pro is a must have. Aside from being a super sexy ice breaker, OHP makes your listings look pretty. People love to play with tablets, and by changing the user experience at an Open House, Machado and his team have pushed agent productivity by giving them a way to get more potential quality leads from their open houses.
Open Home Pro strives to provide a phenomenal customer experience, and they respond quickly to questions and issues via Twitter, Facebook and email. Additionally, OHP online has a healthy support knowledge base and community forum for users, and you can watch step-by-step tutorials on its YouTube Channel.
Have you tried Open Home Pro yet? Have a success story? Have a question? Have some feedback? Comment below or Tweet me @tkjellander.