By Stephanie Becerra
Real estate photography has flourished into a powerful and lucrative industry despite the economic state, because selling houses is no different than selling products. Today, Realtors are highly cognizant that high-quality images not only sell homes, but also sell them at the best possible price. With many photographers joining the real estate photography industry, agents have help they can hire to show and sell homes.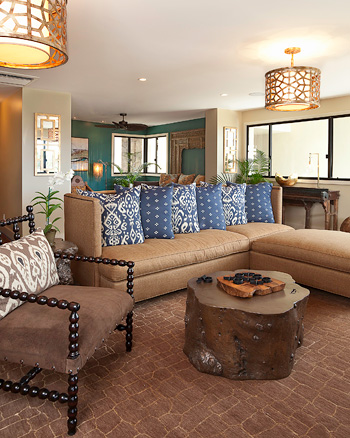 Every year, the Photography For Real Estate (PFRE) organization awards a photographer with the "Top Real Estate Photographer" of the year award. The winner for 2011, as voted by peers and PFRE blog readers, was Dave Rezendes of Honolulu, Hawaii. His winning image of a home in Honolulu, designed by the architecture and design firm Long and Associates AIA Inc., won by a large margin.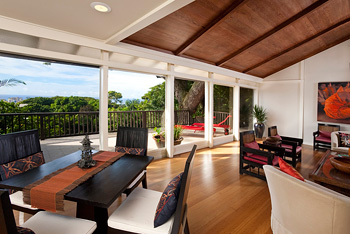 Rezendes, though only having been in the business for the past four years, has photographed some of the world's most beautiful homes. Based in Hawaii, Rezendes' first foray into photography was underwater photography. What began as a way to show others what he was seeing while free diving quickly turned into a passion for shooting landscapes and then real estate. He quickly developed the skill to showcase a property's uniqueness as well as the beauty of its natural surroundings.
"I try to find the balance between feeling and function to show the essential parts of a room without making it feel mechanical," Rezendes says. "The best angle depends on what room is being shot. Straight-on is not usually the angle you want to shoot. Usually, a 45-degree angle is the norm to bring out shade and depth." He adds he's seen all kinds of mistakes in agents' listing photos, "from under-lit photos to homes skewed at extreme angles due to the way they're shot."
Here are some quick tips from Rezendes to avoid any photos you take from looking low-quality:
Rezendes advises agents to avoid any clutter in their shots, such as exposed power cords or other personal items, which can negatively affect the image.
Photograph exterior views in the morning or early evening for the most complimentary natural light.
Before taking a photo, double-check to see that neither you nor your equipment is visible in mirrors or window reflections, says Rezendes. Though simple, it is a common mistake among amateur photographers.
Agents should ensure that they take the time to carefully shoot a property, and that may mean taking some extra time, which should be discussed with a client. A good photo may mean a quicker-than -anticipated sale, which Rezendes cites as one of the more rewarding aspects of his job.
Shooting for an MLS gallery or for a website is different than shooting photos for a print-based magazine – make sure photos used for print are high-resolution, so they don't print blurry.
Agents do not need the most expensive camera to take a good photo. "There are many consumer-friendly cameras that will take just as good a shot as the more high-end cameras," says Rezendes. As lighting is pertinent to high quality shots, Rezendes recommends investing in external flash units to balance the light in a room. An external flash unit provides more control over the lighting and exposure of a subject in low light, as well as bright light situations. An external flash also achieves a higher range of illumination in addition to reducing red eye.
Finally, agents should have a basic understanding of editing software to make photos look their absolute best. A little editing can go a long way – just make sure the room still looks like the room you photographed before editing.
If you are an agent who is too busy to take your own photos, hiring a photographer like Rezendes helps check yet another item off your list. If you do want to invest in a photography service instead of doing it yourself, as expected with any high-quality service, be mindful of how the price fits into your marketing budget.