Which of the "Big Three" Has the Most Traffic?
LeapRE referenced Alexa.com to pull the following infographics to see which site gets the most traffic. At press time, among the "big three," Zillow wins in terms of traffic; Realtor.com and Trulia are neck and neck for second place. The line graph shows the percentage of page views for December 2011 until present, and the bar graph shows the percent of total Internet traffic each site gets from users, as a daily destination.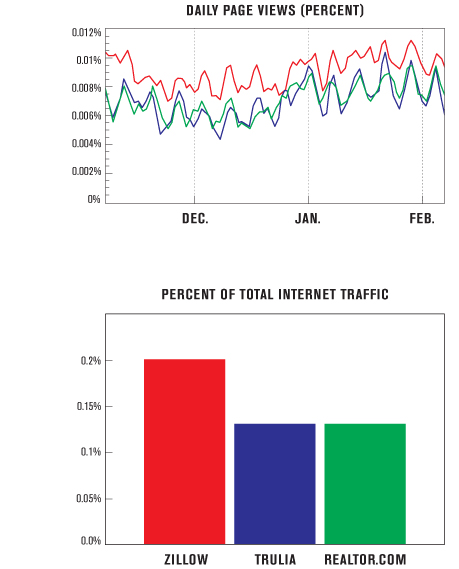 Leap Real Estate Systems is the leading provider of online solutions for Chicagoland's progressive agents. With over 20 years of software development experience and a keen understanding of the real estate industry through analytics, our mission is to create innovative products that improve seller communication and encourage data-driven decision making. For more information on our company and services, visit www.LeapRE.com.