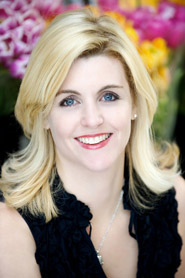 SUBURB CATEGORY
Amy Corr
@properties
Amy Corr began her Chicago real estate career in 2001, and joined @properties' Lincoln Park office as a consultant in 2004. With a unique dedication to relationships and client satisfaction, Corr now co-manages more than 200 agents along the North Shore.
Corr believes that each of her agents deserves individual attention, because each has unique needs, goals and business models. By recognizing that agents must present an original proposition to their clients, Corr strives to treat those agents as if they were owners of their own businesses, balancing appropriate assistance with autonomy. By remaining accessible, attentive and genuinely caring to her North Shore team, Corr helps guide them to professional and personal success.
Before moving into management, Corr established herself as a skilled and dedicated real estate professional. Her tenure at @properties has provided her with an important foundation for understanding the challenges and opportunities of being an agent, especially in today's marketplace.
Born and raised in the San Francisco area, Corr moved to Chicago in 1997 and now lives in Wilmette with her husband and two young daughters. A devoted and busy mother, Corr cherishes quality time with her family, cuddling for bedtime stories, being an active school mom and even sharing Cheerios in the car.
"I was an agent for @properties for almost seven years and have been in management for a year and a half, and my primary focus has always been on relationships and helping others realize their goals. This philosophy served my clients well and now helps my agents build their business to its highest potential. I find it very rewarding to participate in offering key workshops and conferences that help equip our agents to succeed in the extremely demanding landscape facing them."
RUNNERS-UP:
Harry Walsh, RE/MAX; Donna Rolf, Koenig & Strey