According to data from LeapRE, about 15 percent of sellers with luxury listings* go through more than one agent to sell their home. Listings that went through five or more agents were miniscule – .085 percent – while about 12 percent go through two agents. But according to this data, the good news is that even with luxury clients, one agent can usually handle all their client demands – about 85 percent of sellers used one agent to list and sell their home.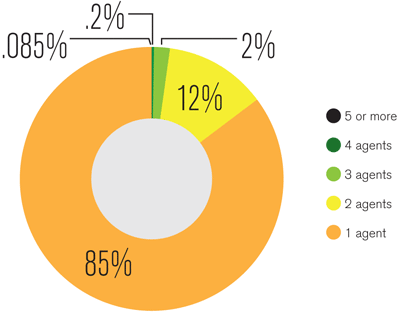 *Luxury listings are defined as $1 million or greater.
Our mission is to increase the productivity and service standard of top performing residential real estate agents, while saving them time, energy and marketing dollars. We create systems to help time-pressed agents streamline, automate, and manage their businesses, so agents can focus on the crucial roles of lead generation and relationship-building. Visit corp.leapre.com today!