As annual Earth Hour approaches, real estate investment and property management firms across the country have announced their participation.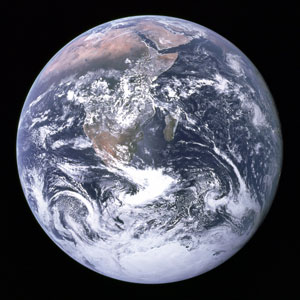 Since its inception in Sydney, Australia in 2007, Earth Hour now engages participants from 4,600 cities across the planet. At 8:30 p.m. local time on Saturday, March 26, Jones Lang LaSalle, Wells Real Estate Funds, and Grub & Ellis' buildings across the world will join hundreds of thousands of others in turning off non-emergency power for one hour.
"Earth Hour is a powerful reminder of the central role that electricity plays in our lives, and the importance of conserving our planet's resources for future generations," says Lauralee Martin, Chief Operating and Financial Officer of Jones Lang LaSalle. "We're proud of the strong show of support by our people across the world—in our offices, the buildings of our clients and the homes of many of our employees."
Jones Lang LaSalle manages 1.8 billion square feet of commercial property owned by corporations and investors in 60 countries around the world.
According to the WWF, last year's Earth Hour was the world's largest voluntary action ever, with participants from 128 countries across the globe.
"We are proud once again to join this worldwide call for environmental awareness," said Scott Meadows, managing director, property services at Wells Real Estate Funds. "This is our fourth year as a supporting company of Earth Hour. On behalf of our tenants, we are pleased to have this opportunity to display our shared environmental commitment."
With more than 110 of its professionals having earned the LEED AP, LEED Green Associate, Green Advantage, Certified Green Broker, Certified Energy Management Professional and/or Renewable Energy Professional designations, Grub & Ellis is also involved with Earth Hour 2011.
"We are committed to making an environmental difference and recognize the importance of treating the Earth with care in all that we do."