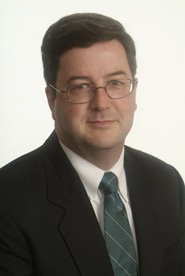 By Jeff Merrinette
Mainstreet Organization of Realtors (MORe) is working with DuPage County to maximize the more than $5 million in federal funds the County will receive to help stabilize the real estate market in towns where foreclosures are highest. The program is called DuPage Neighborhood Stabilization Program or DuPage NSP.
DuPage County staff initially estimated that the money would allow the County to purchase, renovate and sell about 25 homes. However, the County also realized it could end up holding and having to maintain the properties because of the slow economy. If the County had to hold the homes for a year, the cost could add up to about $10,000 per home.
In an effort to help, MORe members reviewed the programs available through the federal government and found a way to maximize on the funds that had been approved for DuPage County. The members then presented their plans to the County to use NSP funds and monies from the Federal Housing Administration's 203(k) program. The County approved this Realtor-designed plan and now MORe is working with the County and local banks to implement the plan in cities such as Glendale Heights, West Chicago, Addison and Bensenville.
Now, instead of turning over only 25 homes, this plan could make more than 100 homes available to qualified homebuyers. MORe's philosophy has always been to make sure that housing policy is logical and homeowner-friendly. We are pleased with DuPage NSP because it is a housing policy that benefits everyone.
Everyone knows that it is hard to sell in neighborhoods with a lot of foreclosures. Therefore, the plan is to get foreclosure signs off homes in DuPage County and put qualified homebuyers in the homes instead.
As soon as all the details are in place, this program will:
• Permit the County to arrange for the purchase of foreclosed homes at 85 percent of the value and defer the new owners' mortgage payments for the first three months.
• Allow DuPage County to pay the new homeowners' mortgages for the first three months with NSP funds, while homeowners complete renovations to their home using 203(k) funds. This means homeowners won't have to pay mortgage and rent at the same time.
• Give new homeowners a list of FHA-approved local contractors.
• Award bonuses to contractors who complete repairs early.
• Benefit local home improvement stores that will see customers and contractors shopping for the supplies needed for renovations.
• Take foreclosed homes off the market.
• Help the prices of neighboring homes rebound.
• Encourage more people to get fiscally appropriate home loans, allowing banks to make more loans available to consumers.
Jeff Merrinette is the government affairs director for DuPage and West Cook counties, Mainstreet Organization of Realtors. To learn more about this program, contact Merrinette at 630.324.8426, e-mail him at Jmerrinette
@SucceedWithMORe.com or Visit succeedwithmore.com.