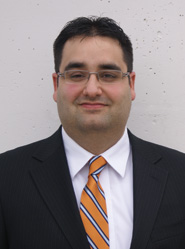 By Chris Haran
"It's finally here!" was a recent proclamation from @cbtweet, the Twitter handle for Coldwell Banker Residential Brokerage. The "it" in question was the company's new mobile-ready site created for on-the-go smart phone users. But it also sounded similar to the chorus of agents responding to our efforts to engage the organization in social media.
We heard the metrics peppered throughout our professional and private lives: more direct messages were being sent online via Facebook, Twitter and other social media mediums, and the next generation was engaging in these spaces by the millions. But even with this buzz, these tools simply weren't meeting their potential in our industry, at least not yet.
The decision for Coldwell Banker to engage online was an easy one – social media and the real estate industry were built for one another. No other mechanism delivers such high-quality and cost-effective networking tools for our agents. So we set sail on the waves of social media in June 2009 with the launch of our Facebook fan page (facebook.com/cbonline) and Twitter feed (@cbtweet) and haven't looked back. Today we talk with more than 800 fans on Facebook and 500 followers on Twitter, and counting.
We didn't launch these capabilities lightly. Who did we want to reach, what did we want to say and who on our team was going to say it were just a few of the questions we addressed. After grappling with these issues, we shared the news with our agents and staffers the "old fashioned way" through an internal teaser campaign, e-mail blasts and signature tags with links to our fan page and feed. We began sharing company news, real estate trends and curious facts (do you know when the Hula Hoop was patented?) with our followers on a regular basis and encouraged feedback and conversation.
To continue the momentum, we provide extensive coaching that brings more "how" behind this buzzworthy environment. We host Webinars every month with our agents to dissect social media tools and discuss personal branding. We also do one-on-one and group training in our offices to spread the word on how to get started and then what to do next. As these tools become more mainstream within our company culture, we're also finding that we have a growing army of agent ambassadors helping their peers tap into these tools.
But, the proof is in the pudding. Our agents are reporting back to us of their successes in building client relationships, engaging their sphere of online influence and selling their homes. We believe it's working because a strategy and support structure exists behind them to facilitate their efforts. We also have the backing of the national Coldwell Banker brand through its social media activities including its fan page at facebook.com/coldwellbanker, @coldwellbnkr on Twitter and the exclusive On Location channel at youtube/coldwellbanker.com.
Every day we're learning something new about social media and how it can positively impact our agents and clients. That's part of the beauty of these tools; they easily adapt to meet the needs of the user and audience. The biggest lesson we've learned, however, is that social media has arrived at Coldwell Banker and it isn't going away.
Chris Haran is the marketing manager and resident social media advocate for Coldwell Banker Residential Brokerage. Pick his brain at Chris.Haran@cbexchange.com or on Facebook, Twitter and LinkedIn.