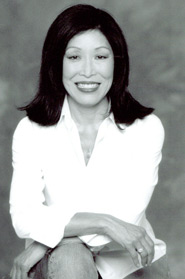 Prudential Rubloff, New Buffalo, Mich.
What was your first job in the realty industry? I started my career in real estate about 13 years ago in New Buffalo, Mich. Prior to that, I was in the advertising field.
Where did you grow up? Chicago
What do you enjoy about working with second-home buyers? Second-home buyers are searching for their special "haven," and they're usually very excited about finding it. It's fun assisting them in their search.
Are Chicago buyers different than those from other city/state? They are extremely market savvy.
How often do you come to Chicago, or are you able to work exclusively in Michigan? I work exclusively in Michigan and Indiana, but I need my Chicago fix at least once a month. New Buffalo is only a little over an hour from Chicago.
What do you do to relax when you're stressed? Yoga
If you weren't a Realtor, what would you be? A neurosurgeon
If you could have lunch with a well-known figure (living or not), who would it be and why? Though not well known in her short life, I would have to say my Mom
What is the most difficult aspect of your job? Making a living!
Where do you go to network and meet new clients? I meet new clients mainly through referrals from past clients.
What has been your greatest accomplishment? In real estate, it's being the No. 1 agent in my office in terms of sales volume the past three years running, and being in the top 2 percent in the Michigan MLS.
What was the last good movie you saw or book you read? I've picked up reading "The Journey" again, after putting it down 20 years ago.
What is your favorite restaurant? Too many to name and enjoying new ones all the time
Architecturally speaking, what is your favorite building in Chicago? The Wrigley Building – it's so Chicago
What kind of car do you drive? Jeep
BlackBerry, iPhone or Paper? iPhone
What is your favorite city after Chicago? New York City
In 10 words or less, what is your advice for someone who would like to start working in the second-home market? Have patience, second homes aren't needs, they're big expensive wants!