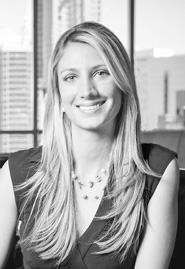 By Dione Spiteri
1. Understand Guidelines
Lenders and banks are the only authorized parties to order appraisals, either directly from appraisers or through appraisal management companies. Appraisers are required by lenders and AMC's to provide at least two closed comparable sales within 90 days of the effective date of the appraisal, two active/pending sales and analyze the sales contract (if applicable). The largest lenders are also now requiring that only specific appraisers complete their reports. Sadly, some of the appraisers on lenders' approved lists are low on quality and high on themselves, which makes working with them difficult but unavoidable. For those loans subject to The Home Valuation Code of Conduct (HVCC), lenders are also required to provide a copy of the appraisal report to the borrower within three days of the loan closing date.
The HVCC and FHA Appraiser Independence Mandates ensure that Realtors and brokers do not aid in the selection or compensation of appraisers. Realtors and real estate agents can still ask appraisers for additional information, provide additional information to an appraiser or ask for corrections of factual errors. Appraiser independence will apply to FHA loans as of Feb. 15, 2010.
2. Understand Market Value
Market value is the most probable price a property should bring in an open and competitive market. Factors that contribute to market value have nothing to do with the cost of improvements in the property but rather the market response to those improvements. For example, a remodeled kitchen may have cost the homeowner $20,000 but buyers in the marketplace are only willing to spend $10,000 more for properties with upgraded kitchens. Many of your clients may choose to appeal the appraisal once they receive their copy and they should also know that factual errors may be addressed but will not always lead to a higher market value. The most common complaints are inaccurate square footage, subjective adjustments of sales comparables, bedroom/bathroom count or using short sales or foreclosures in the report. The educated and informed Realtor should always explain each of these concepts to their clients.
3. Come to the Inspection Armed With Data
The single most important way for Realtors to participate in the appraisal process is to meet the appraisers at the time of inspection armed with data. Data should be in the form of publicly listed closed or pending sales that are within 90 days. Listings, older comparables and superior properties will be considered in the appraiser's analysis, but will most likely not be included in the report due to lender guidelines.
Realtors can also add a clause to the sales contract that states: "Buyer shall have all the rights and provisions manifested by the Appraisal Contingency provided that the appraiser the buyer's lender selects has competency in the market area and has completed appraisal reports in the immediate submarket within the past year."
As many lenders will utilize a radius search to find appraisers for assignments, unique market areas that require specific competency will have a higher incidence of errors in the appraisal report. By adding a clause to the sales contract, Realtors help promote quality appraisals for their clients.
Dione Spiteri is the director of US Appraisal Group, which she founded in 2003 to offer the first customizable management solution for real estate appraisals to lenders, attorneys, relocation companies and corporations. Spiteri can be reached at dns@usappraisalgroup.com, or Visit usappraisalgroup.wordpress.com for more information.