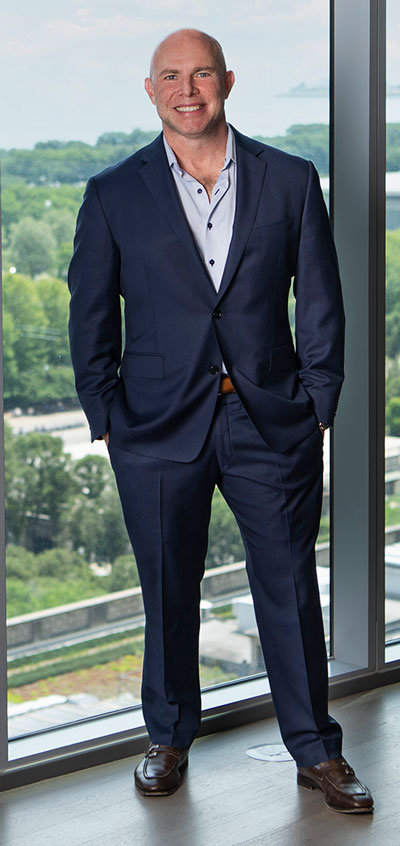 A determined closer with two decades of lending experience, John Noldan skillfully handles the unpredictability of the mortgage industry. "I believe that everyone deserves to purchase a home, regardless of how complicated their circumstances may be," says Noldan, EVP of mortgage lending at Guaranteed Rate.
Licensed in all 50 states, Noldan is a longtime member of Guaranteed Rate's President's Club and Chairman's Circle and was voted Best in the Business Loan Officer by the Illinois Mortgage Bankers Association in 2015. For 12 years straight, he has placed among the top 50 people in the Scotsman Guide for purchase volume, and every year for the last six years he's done $125 million in sales.
Prior to entering the mortgage business, Noldan worked as a bartender and learned the value of customer service and cliental communications skills. "In this business, nothing is more detrimental than a lack of communication, which is why I put a premium on keeping my clients informed," he explains. "Nothing is worse than being kept in the dark about the status of a loan or what steps need to be taken to solve a problem."
Thanks to an in-office team of well-respected and highly qualified mortgage professionals, as well as an abundance of tools at his disposal, Noldan maintained the same level of efficiency and dedication his clients have come to expect throughout the pandemic.
This year, Noldan participated in a Special Forces trip in Colorado and raised money for the Special Forces Scholarship Fund to assist over 200 children with college expenses. He is a member of the executive boards of Catholic Charities and Loving Outreach to Survivors of Suicide. He is also a member of the Elmhurst Chamber of Commerce, Knights of Columbus, Medinah Country Club and REALTOR Association of the Fox Valley.
Guaranteed Rate, Inc. is a private corporation organized under the laws of the state of Delaware. It has no affiliation with the U.S. Department of Housing and Urban Development, the U.S. Department of Veterans Affairs, the U.S. Department of Agriculture or any other government agency.