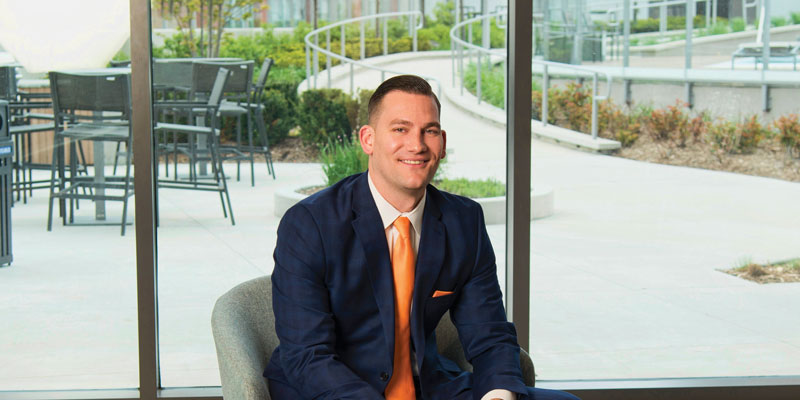 Dan Kieres
Realtor
d'aprile properties
Realtor Dan Kieres credits his success in real estate to a trait he has possessed his entire life: passion.
"I enjoy meeting new people, getting to know them, hearing their stories, learning about their lives and understanding their dreams and aspirations," he says. "I find that when you chase those same dreams and aspirations with those people you meet, you start to become a dream fulfiller. And to me, there's no better feeling than that."
Kieres is off to a hot start in 2017, totaling over $6 million in closed business through June. "I've made it a goal of mine to create value with every person I meet, and it's given me a sense of purpose in life," Kieres said. In just his third year in the business, Kieres won the d'aprile properties' Silver Award and had over $7.5 million in closed business in 2016.
Kieres' go-getter attitude and persistence have propelled him to excel at his craft. "Clients appreciate my knowledge of the market, down-to-earth approach, negotiation skills and attentiveness to their needs," he says. He works with first-time homebuyers, sellers looking to downsize, investors seeking income property and rehabbers looking for homes to flip. Kieres' passion for helping his clients reach their real estate goals shows – he says 90 percent of his business is from client referrals.
Kieres says that preparation has been instrumental to his success, especially in today's fast-paced market. "When taking on new clients, I like to put together an extensive plan of action so that we have all of our bases covered, so that we can control the outcome and know what to expect," he said. Real estate never sleeps, Kieres says, so foresight and a deep understanding of the market are key.
When Kieres isn't working, he enjoys spending time with his family. He is a former three-time All-State basketball player and was on the men's basketball team at the University of St. Francis. Kieres is also a member of the North Shore-Barrington Association of Realtors (NSBAR). His dog Ozzie is named after Ozanam Avenue in Edison Park, where he had his first real estate deal.