Andrea Miller & Chris Pezza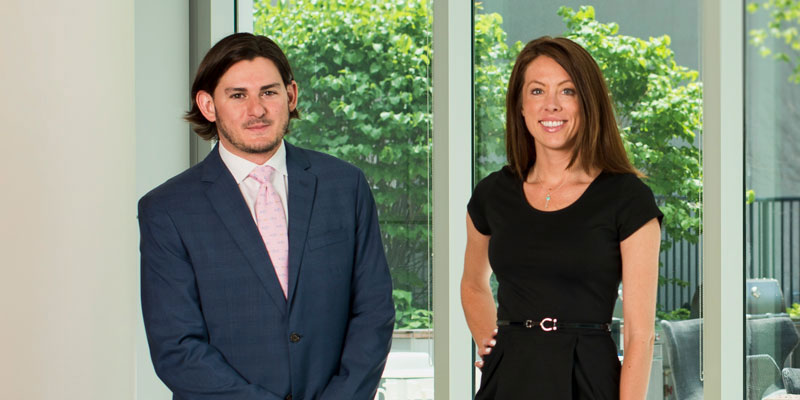 Andrea Miller
Managing Broker
Chris Pezza
Vice President of Operations
Miller Chicago
Andrea Miller, managing broker at Miller Chicago, and Chris Pezza, vice president of operations, have more than 25 years of real estate experience between them. Pezza started in real estate at age 19. Miller had her first real estate investment and management opportunity in 2001, but her professional background is finance, mortgages and trading on Wall Street. Their varied experience in the business helps them understand their clients' point of view. "As property owners, we can relate to our clients and see the deals and operations through the eyes of an owner, which protects their assets and adds value," they say.
This shared experience and insight led Miller and Pezza to team up in 2016 to expand Miller Chicago. Their vision is to create a full-service real estate firm offering clients excellent customer service and unparalleled value-added services provided by a dynamic team of experienced brokers, leasing agents, asset managers and maintenance professionals.
Miller Chicago saw exceptional growth in 2016: the company launched a new property management division, a luxury residential division and a restaurant team, growing from eight agents to over 20.
Clients appreciate Miller and Pezza's leadership, professionalism and responsiveness. "Clients love that Miller Chicago handles all their real estate needs start to finish," they say. "From acquisition to lease-up to stabilized management to disposition, we have a team member with high-level experience and knowledge in that field. Plain and simple, we add value to our owners throughout the entire hold period."
Miller and Pezza are also part of numerous organizations, including the Chicago Association of Realtors, the Institute of Real Estate Management (IREM) and National Association of Industrial and Office Properties (NAIOP). "As a director for CAR, I was honored and proud to be part of the Building and Design Committee, which located, executed and designed the new office and member lounge for our staff and members to enjoy," Pezza said. Miller also won four CAR Sales Awards and a Retail CoStar Power Broker Award. When not working in real estate, Pezza is involved in charities including All Chicago, Children International, Autism Speaks, Opportunity Knocks and Misericordia.