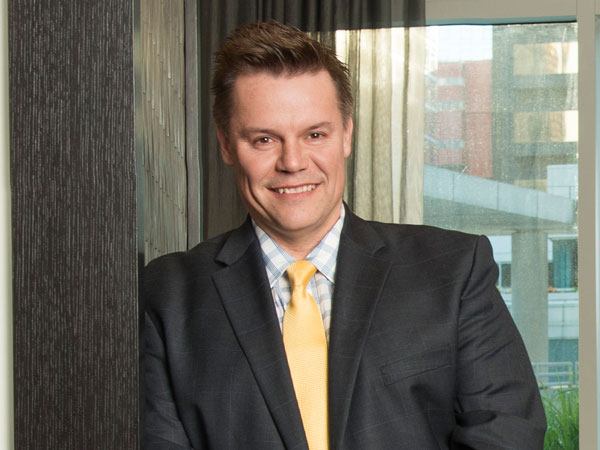 Jeff Gregory
Owner/Managing Broker, Realty Executives Success
Chairman of the Board, Midwest Real Estate Data, LLC
It was in 2011 that Jeff Gregory, owner and managing broker of Realty Executives Success, was named the Three Rivers Association of Realtors' Realtor of the Year and awarded the President's Medallion for Service by the state association. Still, 2016 might be his best year yet. He is once again serving as the chairman of MRED's board, a position he's held for three consecutive years, and he is on pace to close 70 transactions by year's end, which would be the most he's closed in a single year in his 13-year career.
Gregory has had more than a decade in the industry to dissect and understand the nuances of buying, selling, and negotiating real estate. He says that what truly prepared him for the industry were the four years he spent on his college debate team. "I think it's what prepped me the most for being a Realtor and the owner of my company," he says. "Four solid years of having to think on my feet – it was the best training I could have ever imagined." Today, those lessons complement the more specific real estate-centric skills he's gleaned from direct experience.
"Something I've learned over the years is that most real estate transactions have issues," Gregory says, explaining the benefit of being "brutally honest" with his clients. "So many clients thank me for warning them about problems before they face them. They can mostly handle them if they're adequately prepared." His approach, which puts preparedness above all else, is what keeps Gregory in that elite "top producer" category, and keeps a healthy stream of referrals coming his way.
The methods Gregory employs work so well because he respects his clients so much. Gregory says that over the years, his clients have become an important part of his life, and because of that, he keeps lines of communication constantly open. "I am always accessible to them," he says. "Many of my clients tell me they enjoy working with me, because they do not feel guilty reaching out with a question late on a Saturday night."
As a member of Three Rivers Association of Realtors, Mainstreet Organization of Realtors, and Illinois Realtors, and as a board member of MRED and a volunteer federal political coordinator between NAR and U.S. Representative Bill Foster, Gregory has limited leisure time. However, when able, he spends time with his family – a major source of inspiration in his life. "Their positive attitude, even during struggles, continues to inspire and motivate me."
Thanks to AtWater Apartments for letting us use their beautiful location for our photo shoots.