Pending-home sales dropped 7.1% from July to August as mortgage rates topped 7%, sapping homebuyer demand, the National Association of REALTORS® said, citing its Pending Home Sales Index.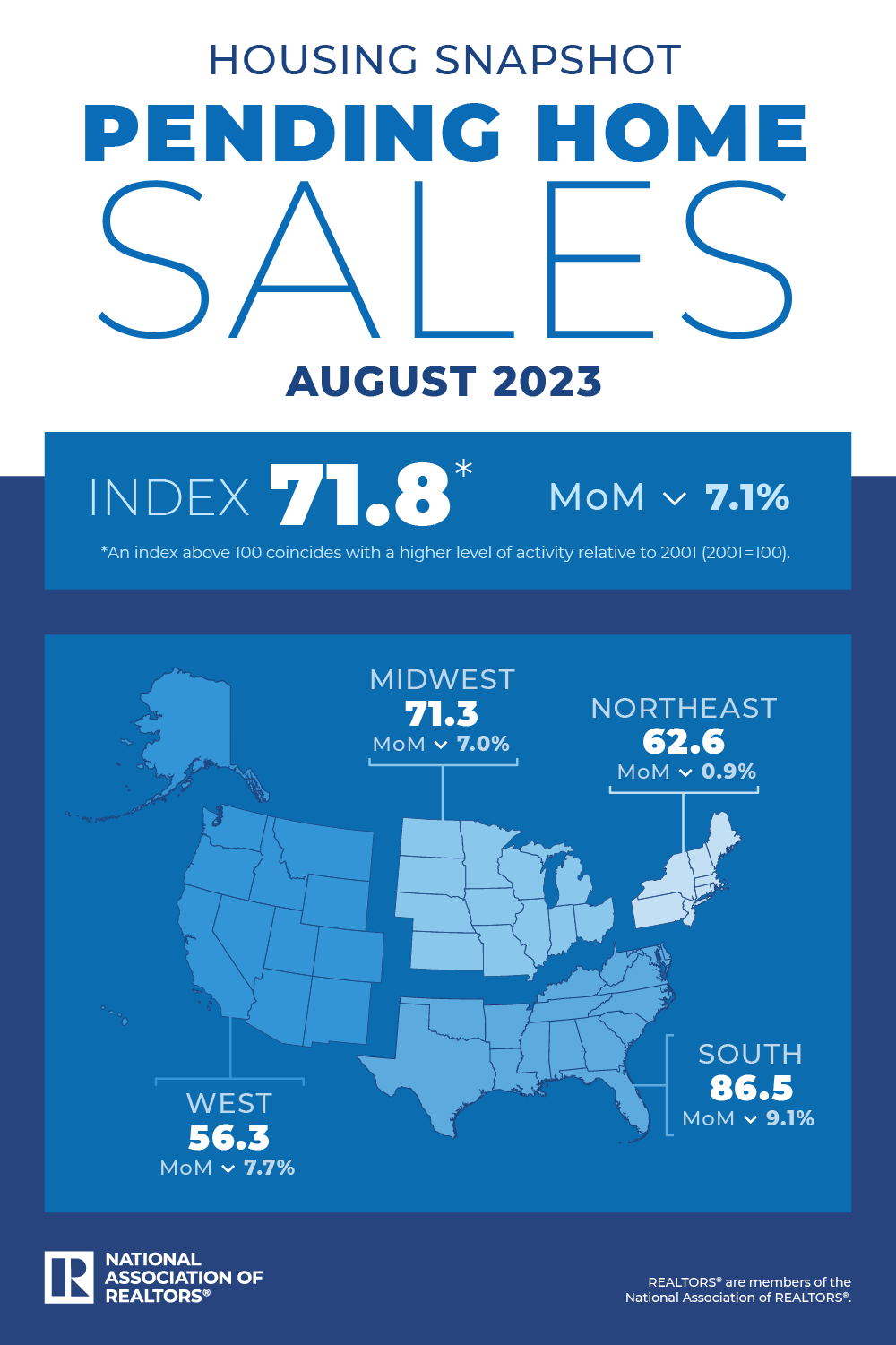 Pending sales, in which the contract has been signed but the transaction has not closed, are considered a leading indicator and generally precede existing-home sales by a month or two. Year over year, sales were down 18.7%.
"Some would-be homebuyers are taking a pause and readjusting their expectations about the location and type of home to better fit their budgets," NAR Chief Economist Lawrence Yun said in a press release. "It's clear that increased housing inventory and better interest rates are essential to revive the housing market."
Regionally, pending sales were down across the board on both a monthly and an annual basis.
The high mortgage rates have a dual impact on the housing market: reducing affordability for potential buyers and keeping existing homeowners, who don't want to give up their lower-rate mortgages, in place, First American Deputy Chief Economist Odeta Kushi said.
"A double whammy – downward pressure on demand and supply."