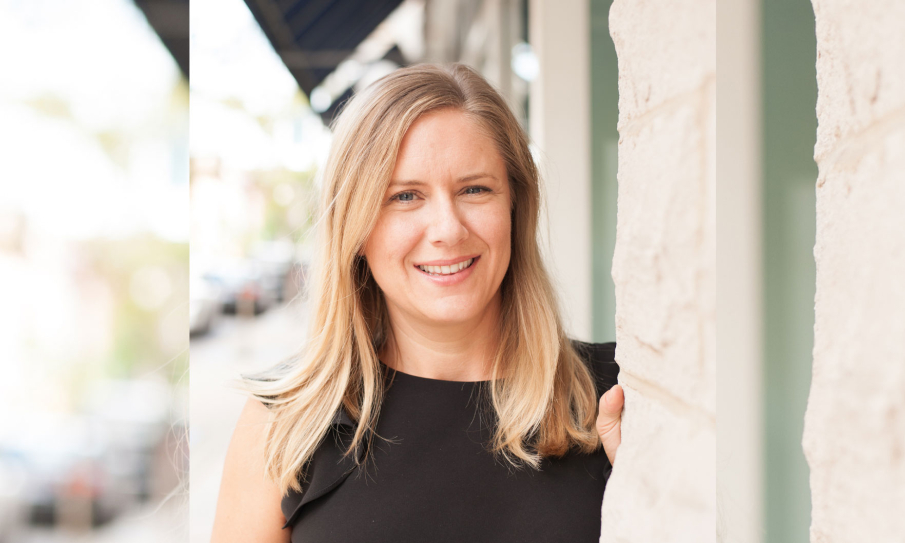 What was your most interesting job before going into real estate? Planning and hosting concerts and after-parties for Miller Genuine Draft.
Where did you grow up? Des Plaines, Illinois.
Growing up, what did you want to be? An astronaut or a movie star.
What do you do to relax when you're stressed? Yoga or a walk and talk with a friend.
If you could meet any well-known figure (living or not), who would it be and why? Betty White, she has been living her best life for almost 100 years and seems like someone you could have a great conversation with and a lot of laughs.
What is Chicago's best-kept secret? There are a few little hideaways in the city I head to for solace, but this past summer I really enjoyed riding bikes south on the lakefront to 31st Street Beach — it was empty and I had the water to myself.
What do you love most about the industry? That it is ever-changing, fast-paced and challenging. You have to have an expansive skill set, be able to adapt to changes quickly and be willing to learn as you go.
How do you distinguish yourself from the crowd of agents? I take the time to really listen to my clients on what their goals are, and work as a team to achieve them. In addition, I make sure to treat everyone in the transaction with respect and honesty.
What is the most difficult aspect of your job? Finding a major issue with a property and being the bearer of bad news to my client.
What's your best advice for generating new leads? Have as many conversations as you can, and let people know it's never too early to start planning. I've had clients come to me 1-2 years before we tour in person, so they know exactly where they want to live, and what they can afford. It helps to have time to save for a down payment, and get finances in order overall.
What has been your greatest accomplishment? Teaching Yoga in four countries.
What are you binge-watching/reading/listening to lately? Narcos on Netflix with my boyfriend, reading "Everything is Figureoutable" by Marie Forleo and listening to live concerts since I miss them in person so much!
What's your favorite meal in Chicago? That's a tough one since there are so many good restaurants here, but I'd have to say the Capellini Fra Diavolo at La Scarola.
Architecturally speaking, what is your favorite building in Chicago? The 'Adventures in Babysitting' building AKA the Crain Communications Building.
What's the weirdest thing that's ever happened to you on the job? I was in a huge condo building that spans an entire city block, and both myself and another agent were "lost" with our clients.
What's one thing people are surprised to learn about you? I require a lot of alone time to recharge.
What is your favorite vacation spot and why? Turks & Caicos, it is a very chill island and the water is turquoise everyday – it's absolutely gorgeous and so relaxing.
In 10 words or less, what is your advice for someone new to the industry? Put your all into it, be ready to hustle!
What's your favorite real estate iPhone/Android app? Homesnap
Who are your favorite people to follow on social media? Chrissy Teigan & Chelsea Handler – they keep it very real.