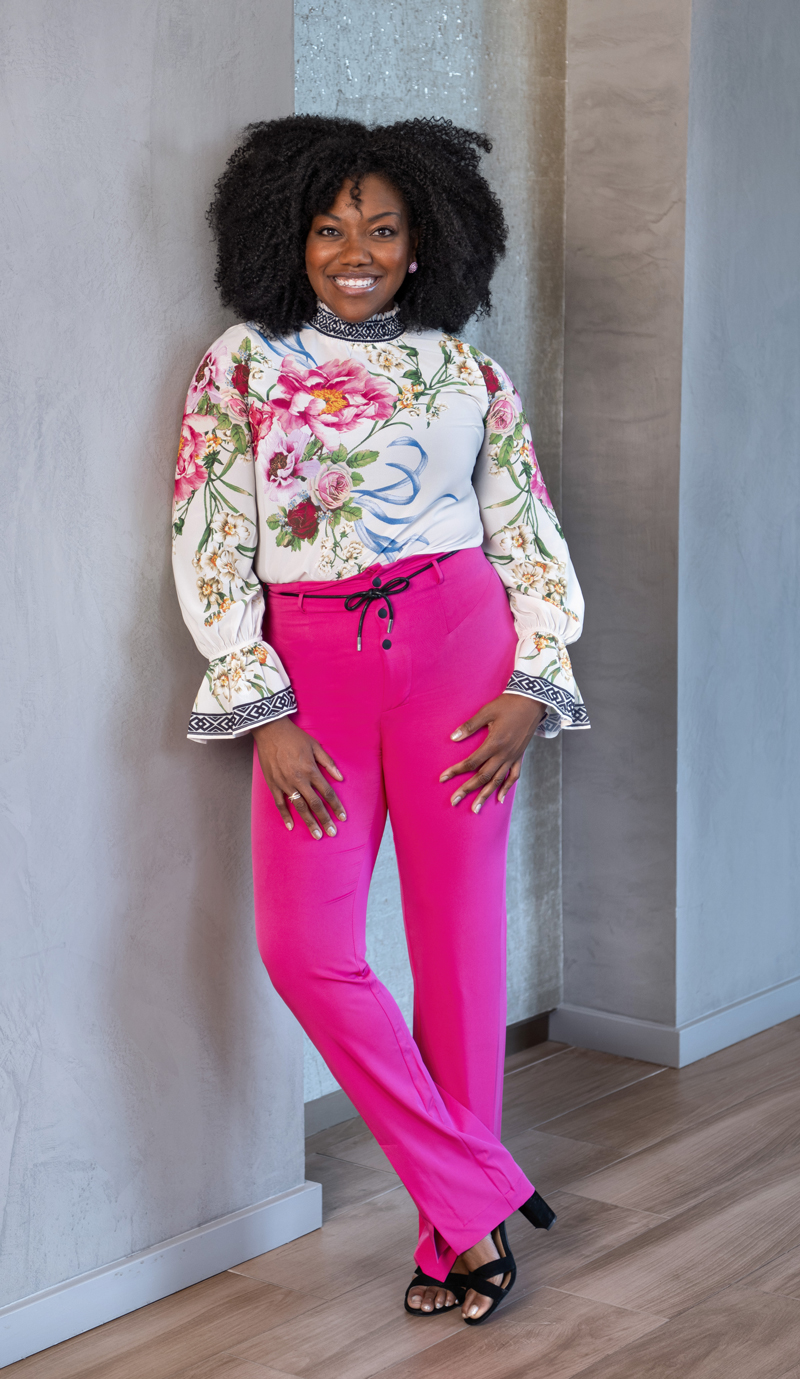 Number of years in real estate: 2.5 years
Describe your look: My look reflects my personality: bright, fun and classy! My everyday style is simple with a little spice, sophisticated with a flare of flamboyant.
What do you consider a "fashion don't"? My fashion don't is never wear open-toed shoes without a pedicure!
What is your favorite piece of clothing and why? My favorite piece of clothing is a classic wrap dress in a bright, modern pattern because it accentuates my curves but remains very classy and professional.
What do you consider a must-have accessory? My must-have accessory is a pair of pearl earrings or necklace; it adds a sophisticated touch to any outfit.
What is a fashion crime you have committed in the past? You could not tell me back in the day that I was not cute in my "Spice Girls" platform shoes!
Where are your favorite places to shop? My favorite places to shop are Fashion Nova and Target.
What, besides your wardrobe, completes your look? My smile, attitude and inner confidence always puts the finishing touches on any outfit.
What is in your bag/briefcase? My tablet, phones, lipstick, business cards and a snack
My closet is full of… shoes!
Top: Fashion Nova; bottoms: Fashion Nova; shoes: Nine West