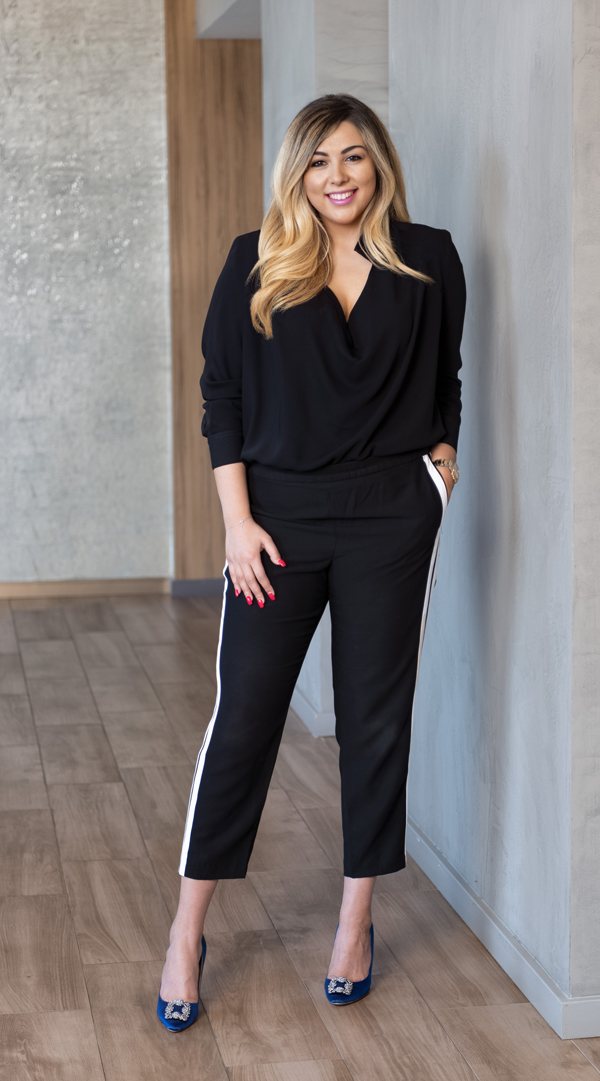 Describe your look: I pair sophisticated, polished neutrals with a striking accessory. I use current fashion trends to guide my style but not dictate it.
What do you consider a fashion "don't"? Wearing heels that are too high! In this business, we are always on the go. Wearing a shoe you can confidently last (and still look fab) in all day is a must.
What is your favorite piece of clothing and why? Tory Burch's Madeline wool cardigan comes in every color and is perfect to throw on with pants, skirts or over a dress!
What do you consider a must-have accessory? A watch: To me, it shows you respect your own time and the time of others.
What, besides your wardrobe, completes your look? Fresh, oversized curls: I can thank my Greek genes for my thick hair!
What's in your bag? Keys, post-its, some shade of pink lip stick, business cards, sunglasses and my Starbucks gold card
My closet is full of… Handbags and shoes — I love how they totally transform a look… though you can't go wrong with an embellished sneaker!
Top: Babaton – Aritzia; pants: Banana Republic; shoes: Manolo Blahnik