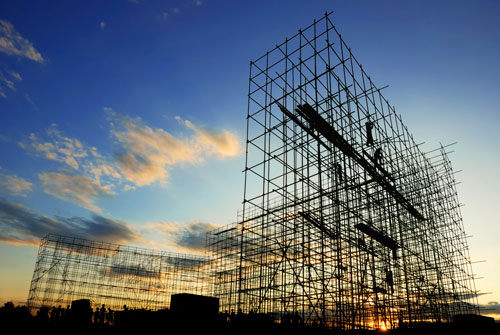 Chicago lead the country in construction activity by two key measures last month, as the broader housing market showed signs of weakness.
According to a new report by BuildFax, Chicago was one of just four metro areas that saw a significant increase in new construction and work on existing homes. Chicago topped New York, Washington D.C. and Dallas for the biggest year-over-year increase in both maintenance work and new-home construction by a wide margin. According to the report, Chicago's maintenance activity on existing homes was up 20 percent in February over a year before, and new construction had spiked by 60 percent. The runners-up weren't particularly close. New York notched a 51 percent jump in new construction, and Washington D.C. posted a 15 percent rise in maintenance work.
Most metro areas showed decreases in both categories, prompting the authors of the report to speculate that a major slowdown in the housing market could be in the offing if things don't improve in a hurry.
Meanwhile, by crane count, another common indicator of construction growth, Chicago's numbers are down. Construction consultancy firm Rider Levett Bucknall's biannual crane index, published in January, showed that Chicago's total number of construction cranes went down over a six-month period, while the number in many other cities increased. New York, for example, had a 40 percent increase in cranes in the second half of last year.