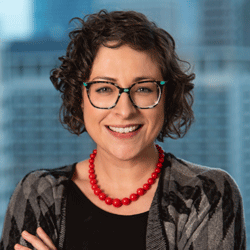 As I write this note to you about spring and new construction, the windchill is making the temperature register at 5 degrees Fahrenheit. I'm sure things will have warmed up a bit by the time you read this, but that fact does little to warm my fingers as I attempt to think about spring and new construction.
Still, the spring market is on its way in, and with it, new homes will be sprouting all over Chicagoland. Are you ready?
In this edition of our biannual look at the local residential construction picture, we decided to focus on the new-versus-old value proposition. No matter which side your business is on, it's important to understand this dichotomy.
While inventory is loosening a bit, there are certainly cases where buyers who thought they were only going to consider existing homes might need to broaden their search to new-home construction (and vice-versa). You might specialize in one or the other type of home, but in order to serve your clients in the most complete way possible, it's critical that you have a complete view of the market.
And even if you somehow manage to never sell one piece of new construction throughout your entire career, it's vital that you understand the competition. Whether it's the latest condo building to pop up next to your vintage high-rise or the infill single-family home built next to the bungalow you're about to put on the market, having a handle on the landscape of new construction is vital to your business.
As you learn about what's coming to the market this spring, I want to hear from you. How does the new-construction outlook affect your view of the economy and housing marketing in Chicagoland? Drop me a note at meg.white@agentpublishing.com and let me know what you think.