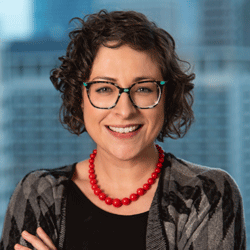 OK, I'm going to be totally honest. The term "top producer" is one that sometimes gives me pause. In fact, one tip I often offer agents when it comes to marketing themselves to consumers is to delete all references to "million-dollar clubs" and other top-producer accolades from their social media biographies. Few clients really care how many homes you've sold, and all the talk about sales volume just makes regular wage-earners think you're a multimillionaire, which isn't always the impression you want to leave with prospects.
But you know who does care about production volume? Other agents and brokers.
Some of this interest is rooted in the competitive nature of real estate professionals and the human inclination to compare oneself with one's peers. And there's no denying that there's a certain group of Chicago agents and offices that consistently rank among the best of the best — if we're used to the idea that 20 percent of people are doing 80 percent of the business, let's say top producers live by the 90/10 rule.
But another element of our industry's fascination with top producers has to do with the desire to improve. No matter where you are in your career, you can always learn from another successful person. And how can we find out who's successful without top producers lists like our Real Data issue from two weeks ago?
Learning from others is what our cover story is all about. It's a look inside the inner workings of three top producers in Chicago, but more importantly, it includes tips and advice on how you can get to their level of production, and perhaps most importantly, how to stay there.
So while I hope you enjoy this view from the top, I also hope you learn something new from it. And if you've got any tips for moving up in the real estate world — or if you want to tell me how wrong I am about using the term "top producer" in consumer-facing marketing — you can reach me at megwhite@agentpublishing.com.