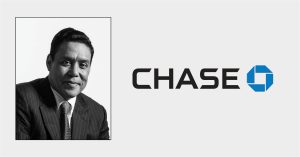 Chicago Agent magazine announced Monday that Chase Bank chief economist Anthony Chan will be one of the expert speakers at the magazine's Accelerate Summit.
"We are thrilled to welcome Dr. Chan to the impressive roster of market experts that will be sharing insights at the Accelerate Summit," said Anne Hartnett, managing partner of Agent Publishing, which publishes Chicago Agent. "I expect the take-aways from his session will be incredibly useful for agents and brokers who are planning for a successful 2019."
Chan joined J.P. Morgan in 1994 and currently serves as chief economist for Chase Private Client, where he is responsible for translating the firm's economic and investment insights to clients through research and analysis. Chan is a member of several forecasting panels, and his background includes serving as an economist at the Federal Reserve in Washington, D.C., the Federal Reserve Bank of New York.
Chan is recognized in the banking world for having both a deep knowledge of economics and a unique ability to express that knowledge in ways those outside of banking can firmly grasp.
"Sometimes it can be hard to listen to economists speak, but Dr. Chan is different," said Maxwell W. Koziol, executive director of home lending at Chase Bank. "He has this way of connecting with people while also helping them understand the data in real-life terms. Accelerate Summit attendees who haven't seen him speak before are going to be pleasantly surprised by his humor and ability to find a way to bring humanity to the numbers."
Chan has been interviewed frequently as an expert on national news programs.
The event will be held on March 5, 2019 at Chicago's Merchandise Mart. For more details and to purchase tickets, click here.