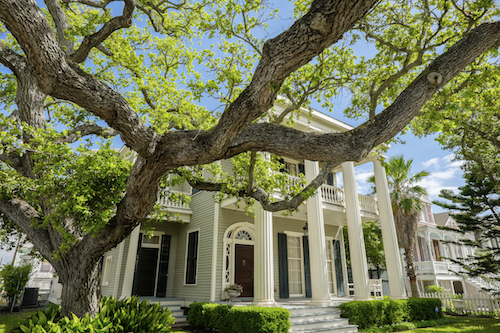 The upper end of the market in the Chicago area will have a record-shattering year, regardless of what happens in the remaining weeks of 2018.
Chicago and its suburbs have already broken the previous record for most homes sold in the $4 million-and-up price range, with 70, according to numbers cited by Crain's Chicago Business. That number dwarfs the 52 sales at that price level seen in 2015, the previous record-holding year. There were just 46 sales of at least $4 million last year, according to Crain's.
The latest high-end sales are a pair of single-family homes—one in Lincoln Park and another on Winnetka's lakefront, selling for $4.75 million and $4.48 million respectively. The asking price for the Lincoln Park residence was reportedly set at $7.2 million when the 10,000 square-foot brick townhouse was initially listed in March. Both sales closed on Friday.
And it's not just single-family homes driving this trend. Surging sales at the top of the market have come in a year that's included at least 35 closings at $3 million or more in just one Gold Coast building: No. 9 Walton St.
This year has also seen an unprecedented surge in stock buybacks fueled by the federal tax bill, which took effect earlier in the year. Over $400 billion in buybacks came by midsummer, boosting share prices at many companies and the portfolios of many wealthy people.
The market as a whole is showing signs of good health, though it hasn't seen the same kind of surge being observed at the upper fringe. According to a report by Illinois Realtors, the average time on the market for homes statewide was 51 days in October—down from 53 a year earlier. The median price in October was $230,000—a 3.5 percent bump from a year before.
However, there is some concern that next year could be a difficult one for the area. A Realtor.com survey that looked at 100 U.S. metro areas predicts home sales in the area will drop 7.4 percent in the new year. They forecast the area's median sales price will drop 1.9 percent, which would make it the weakest major market in the country.
Local listing activity also offers hints of where the limit may lie in terms of what buyers at the highest level are willing to pay. One Lincoln Park mansion that sprawled across eight lots, which had been listed at $50 million, was taken off the market last week after lingering for two years.