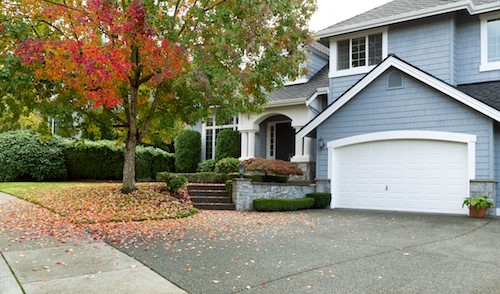 After almost five years of record-low inventory and record-high prices, prospective homebuyers are finally experiencing some relief. Realtor.com just released its September housing report, which revealed that new listings to the housing market saw an 8 percent increase over this time last year. With 465,000 new listings entering the market, this month's uptick signals the largest year-over-year recorded increase since 2013.
The housing report says that the national inventory has declined by 0.2 percent from a year ago, which signals a possible turning point in the inventory crisis. Condominiums and townhomes experienced new inventory growth, with a 3 percent year-over-year uptick.
Realtor.com reported that the recovery of the national inventory is evident in larger cities, as 45 of the largest U.S. markets experienced year-over-year increases. Markets in San Jose, Calif.; Seattle; Jacksonville, Fla.; San Diego, and San Francisco, had the largest inventory surges, with increases of 31 percent or higher. Chicago, Miami, Dallas, Boston, Los Angeles and New York also experienced inventory growth, and contributed to the combined markets' 5.6 percent year-over-year average increase, the largest yearly increase since 2013.
In other real estate news:
The lawsuit claiming Zillow defrauded investors by omitting participation in Consumer Financial Protection Bureau investigation has been dismissed. The U.S. District Judge John C. Coughenour stated that by trying to prove Zillow's purposeful violation of the Real Estate Settlement Procedures Act (RESPA), the investor plaintiffs verified the contrary. HousingWire reports that Judge Coughenour said the plaintiffs could file again with confirmation that: Zillow designed the program to intentionally violate RESPA; that Zillow instructed third parties to commit RESPA violations; that Zillow made false or misleading statements about the program's involvement with RESPA; and that Zillow's false statements directly correlate to the alleged loss in stock value.
Democratic Senators are calling for government action in the investigation of criminal activity involving foreign buyers and U.S. real estate, as reported by HousingWire. The Treasury Department's Financial Crimes Enforcement Network found that over the past three years, foreign buyers have been using shell companies to purchase luxury U.S. real estate in order to launder money. The original investigation found high indications of possible criminal activity, as more than 25 percent of transactions covered in the initial inquiry involved a "beneficial owner" who is also the subject of a "suspicious activity report."
A New York Times article has provoked New York's tax authorities to investigate the origins of President Donald Trump's wealth, the Trump real estate empire.  The article claimed that the Trump family dodged over half a billion dollars in taxes through dubious tax schemes" and "instances of outright fraud." Inman reported that following the publication of the article, New York's Department of Taxation and Finance announced that they will be reviewing the claims made in the New York Times piece.