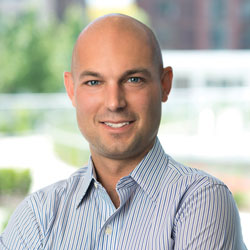 A growing list of real estate brokerages are amping up their homebuying and selling services by creating their own in-house technology, designed to support both agents and consumers alike. With a mission to revolutionize the industry, these brokerages aim to offer the most valuable information about homes for sale as well as exceptional insight about the state of the housing market.
In our new cover story, we share how today's tech-powered brokerages are changing the face of the industry, from virtual tours and 3-D photography to enhanced marketing tools that help agents build a professional brand. Also inside this issue, you'll get a roundup of the latest tech tools from some local brokerages. We also asked our readers about their own relationship with real estate tech and what services have helped support their business best.
Thoughts on tech in real estate? Email me at blake@agentpublishing.com.