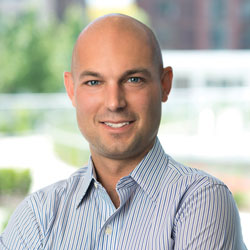 In 2008, Chicago Agent magazine launched its Who's Who feature to provide a direct connection to some of the most successful agents, brokers, lenders and others in our industry. Each year, Who's Who puts the focus on those who are making a significant impact on the industry through their influence and legacy of achievement while helping to build connections throughout Chicagoland real estate.
This year's Who's Who — our biggest issue yet! — shows real estate professionals continue to lead the industry, garnered a variety of acknowledgements and awards and, most importantly, offered their clients and fellow professionals impeccable service no matter what their specialty or their career stage. Each of these individuals has a different and fascinating story they're excited to offer: In their profiles, they share their inspiration for joining the real estate industry, how they have progressed in their careers, and what paths they may embark upon in the future. They also lend a more personal touch to their business by sharing the community organizations, charities and causes that matter most to them. In the pages ahead, you'll see why now is such an exciting time for the real estate industry in Chicagoland.
Thoughts on our 2018 Who's Who issue? Send them to blake@agentpublishing.com.