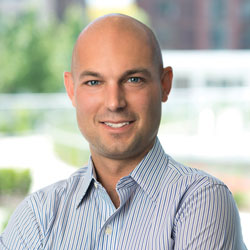 With the 50th anniversary of the Fair Housing Act this year, it's a time for the real estate industry to reflect upon the progress made by this landmark legislation — and to affirm its commitment to fair housing law despite setbacks and opposition. On our cover, meet National Association of Realtors 2018 President Elizabeth Mendenhall, who has been a champion for equal rights in housing and strongly advocates for this cause so our neighborhoods can be free of discrimination.
This issue's cover story outlines some of the key tenets of the Fair Housing Act and offers guidance on how agents can follow the law while continuing to support and serve their clients. Mainstreet Organization of Realtors (MORe) provides an in-depth summary of how the Fair Housing Act pertains to homeowners and their service animals. We also asked our readers their experiences with housing discrimination in our agent survey. Their comments show that we've come far, but have a long way to go in providing equal housing opportunities.
As always, feel free to share your comments at blake@agentpublishing.com.