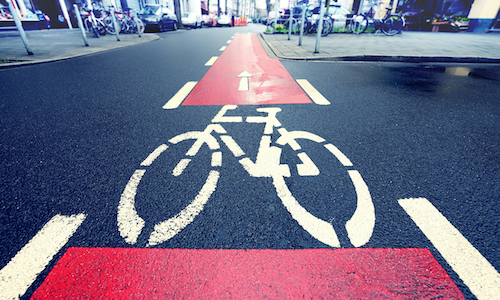 Chicago earned a spot on the list of the top 10 most bikeable cities in the U.S., according to Bike Score rankings by Redfin.
A bike scoring is a tool used by Redfin company Walk Score that rates locations based on several factors such as access to bike lanes, road connectivity and hilliness.
Chicago is currently ranked third with a bike score of  71.5. After an impressive 1.3 point increase since 2015, the city jumped from sixth place to the top three in the country, following Minneapolis and Portland.
"Among the biggest improvements made to Bike Score was adding OpenStreetMap infrastructure data, enabling us to identify bike paths, bike lanes and sharrows in thousands more cities and neighborhoods across the United States," said Matt Lerner, Walk Score co-founder and Redfin's senior vice president of product and design. "OpenStreetMap data is fueled by a community of people who know the roads and paths better than anyone, which makes this update the most accurate measure of bikeability that we have ever created."