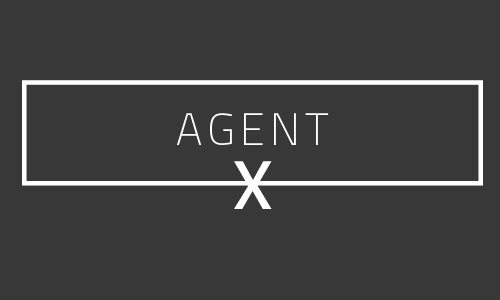 Halfway through 2018, and we've finally arrived at my favorite topic: luxury! I'm an expert on all things real estate, of course, but luxury — like gossip — is an area in which no one can top me.
Compass has acquired Conlon Real Estate, which means Compass now has about 300 agents on their roster. Compass is also the proud owner of one of the co-hosts of CNBC's "The Deed," as Mr. Conlon himself will sit on the Compass advisory board.
While we're on the topic of Compass, Josh Lipton, formerly of Jameson Sotheby's, has made the jump over to this new ship that's starting to look like a gigantic yacht. He and Tim Brigham of Waterstone Mortgage were recently spotted at Central Dupage Hospital passing out gifts to children in the hospital on behalf of Tim's non-profit organization, Superhero Collective. When Tim and Josh are not closing real estate deals together, they're lifting the spirits of sick children. Great job, guys!
Jordan Pyle recently posted a selfie video of himself jamming out to music during his commute. If you see him out on the town, be sure to ask him to dance because Jordan definitely has moves.
Marki Ryhal-Lemons recently spoke to a group of agents at CAR's new South Side education facility about marketing and Facebook. It would've been neat if she'd streamed it on Facebook Live, but that may have been too meta of an idea. And part of the fun is getting all the agents together to slip some networking into the event as well.
Danny Lewis managed to find himself a stone's throw away from Ludacris at a club. In another universe, they jumped out of the club together and hopped into a car to drive quickly and furiously. But what really happened is Danny spotted Ludacris and posted the exciting news on social media.
I attended several events this month, thanks to the weather rising above 50 degrees. On April 18, Coldwell Banker hosted its annual appreciation event for agents at the Shedd Aquarium. CB agents gathered to celebrate another year of success while drinking cocktails and eating snacks. From what I hear, agents had fun looking at all of the sea creatures and fish in the aquarium.
At MRED's annual meeting on April 19 at Le Méridien in Oak Brook, attendees enjoyed cocktails and a dinner buffet while networking. Special guests included myself, as well as Stefan Swanepoel, author of the annual Trends Report and NAR Danger Report.
Chase got into the party spirit with an April 25 event featuring Ryan Serhant from "Million Dollar Listing New York"! I can confirm that he's just as adorable in person.
Spring birthdays! Sam Powell celebrates on May 7, while Danielle Dowell gets to party on May 9 and Katherine Sather on May 10. May 12 is the big day for Mimi Harpur, Brett Decker, Jonathan McCulloch and Joe Caltabiano. Not only does Doug Horwich have a birthday on lucky number 13, but this year he gets to share his special day with all of the mothers out there. Carrie McCormick celebrates on May 14, while Shelly Cellak wears her birthday hat on May 19. Meanwhile, Glen Tomlinson and Jim Chittaro share a May 20th b-day.