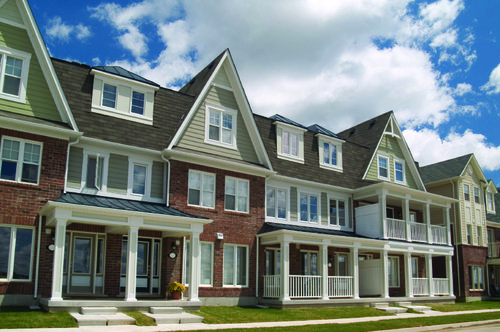 The construction industry rose 8.5 percent in real value for the fourth quarter of 2017, the largest increase since the first quarter of 2016, according to the latest release from the U.S. Bureau of Economic Analysis. This surge is an encouraging sign for the U.S. housing market throughout the rest of this year.
"Two important trends signal that some modest relief for the housing supply shortage is on the way," said First American Financial Corp. Chief Economist Mark Fleming. "The continued year-over-year growth in completions means more homes on the market in the short-term and the dramatic rise in construction employment this month indicates housing construction is likely to increase in the months ahead."
More of this week's real estate news:
Builders obtained about 1.354 million permits in March, according to the latest residential sales report from the U.S. Census Bureau and U.S. Department of Housing and Urban Development. That number is up 2.5 percent from the previous month and up 7.5 percent from March 2017.
Los Angeles (average monthly rent, $2,172) topped Forbes' list of the Worst Cities for Renters in 2018. In order to determine the results, Forbes took into account average monthly rent, as well as rent growth, job growth, vacancy rates, rental share of median household income and five-year population growth. San Francisco ($3,288), New York ($3,493), San Diego ($1,887), Miami ($1,564) and Riverside–San Bernardino, California ($1,433) rounded out the top five.
In the latest marriage of real estate and technology, Lennar has partnered with Amazon to install Echo microphones into new housing, along with Alexa-controlled thermostats, light switches and door locks that grant access to Amazon delivery workers. While many are championing the move, it has sparked conversation among tech experts who have raised concerns about privacy and data sharing.