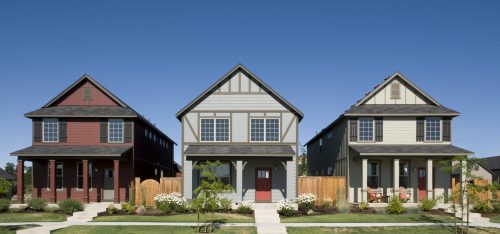 The spring housing market is expected to be one of the most competitive in years, making it a seller's market across the country. But that's not the only reason why homeowners who have been considering selling should do so now — a recent report from Zillow finds that late spring is the best time to put a home on the market.
In 14 of the 24 markets analyzed by Zillow, homes listed between May 1 and May 15 sell nearly two weeks faster and for $2,400 more than homes sold at other times of the year.
The shortage of available homes means a "large number of home shoppers will likely be unable to find the right home to buy in the early weeks of spring," Zillow said. Consequently, home sellers listing in late spring will likely attract buyers who could not find their perfect home in early spring.
Chicago's prime selling period is a little earlier than the national average, with the ideal time to put a home on the city's market being April 16 to April 30. Homes listed between these dates sell 18.5 days faster and have a sales premium that is $3,000 — or 1.4 percent — higher than the average listing in Chicago sold during other points in the year.