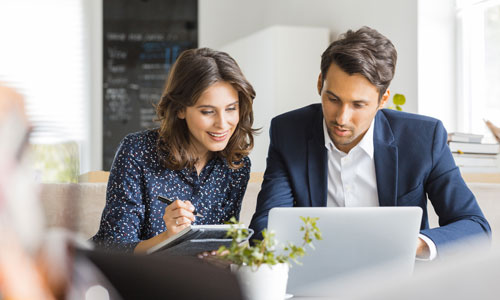 The number of homeowners and potential buyers feeling confident about the economy and their current financial situation is increasing, but they continue to have concerns about the housing market, according to the National Association of Realtors' Housing Opportunities and Market Experience (HOME) survey. Homeowners are increasingly positive about selling their properties — likely due to increasing prices and hot competition — while others are skeptical about their ability to enter the market.
In the first quarter of the year, the share of homeowners who believe now is a good time to sell increased 3 percent from last quarter to 74 percent compared to 69 percent in the first quarter of 2017.
About 900 households responded to NAR's survey questions in each month from January to March. In the first quarter of 2018, only 68 percent of respondents reported that they believe it is a good time to buy a home compared to 72 percent last quarter.
Other findings include:
Sixty percent of households in the first quarter of this year believe the economy is improving compared to 52 percent in the fourth quarter of 2017.
The HOME survey's monthly Personal Financial Outlook Index, which measures respondents' confidence that their financial situation will be better in six months, rose from 59.1 in December 2017 to 63.8 in March 2018. The index was 62.6 in March 2017.
"There's no question that a majority of homeowners have amassed considerable equity gains since the downturn. Home prices have grown a cumulative 48 percent since 2011 and are up 5.9 percent through the first two months of this year," NAR Chief Economist Lawrence Yun said. "Supply conditions would improve measurably, and ultimately lead to more sales, if a growing number of homeowners finally decide that this spring is the time to list their home for sale."
First-time frustration
While home sellers are confident in their abilities to find a buyer and existing homeowners aren't exactly skeptical about their next move in the market, most first-time buyers doubt their ability to find and afford a home. Fifty-five percent of renters think now is a good time to buy a home, compared to 60 percent last quarter, according to the HOME survey.
"The critical shortage of listings in most markets continues to spark a hike in home prices that is not easy for many buyers — and especially first-time buyers — to overcome," Yun said.
Many respondents reported doubts in their ability to save for a down payment, with the top-cited reasons including limited income (47 percent), student loan debt (30 percent), rising rents (28 percent) and medical costs (14 percent). Meanwhile, just 14 percent said nothing is holding them back from saving for a down payment.
Qualifying for a mortgage also is a big concern among non-homeowners, according to the NAR survey. Forty-five percent of respondents cite income uncertainty, 34 percent are worried about a low credit score and 26 percent said they have too much debt. This question also revealed an educational opportunity for Realtors: 29 percent said they lacked financial knowledge or didn't know the first steps to qualifying for a mortgage.