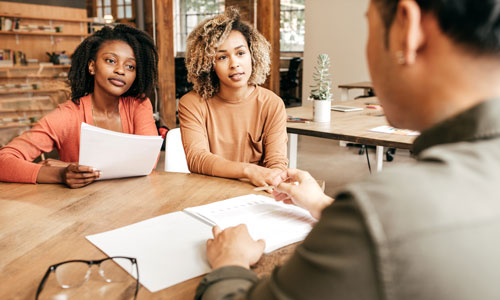 Due to the fact that 61 percent of home sellers in the United States have never sold a home before, many of the hidden costs can be a surprise financial hardship to those looking to sell their homes. According to data from Zillow and Thumbtack, homeowners in America spend an average of $18,342 selling their home.
"Even in the hottest housing markets in the country, selling a home takes time and costs money," says Jeremy Wacksman, Zillow's chief marketing officer.
For a median-value home in the United States, closing costs would come to $13,357, which typically include sales tax and commission for the buyer's and seller's real estate agents.
The data showed that 78 percent of sellers make at least one home improvement before putting their house on the market, and that most sellers spend more time prepping their home than the home spends on the market.
Sellers who hire professionals for tasks like painting, staging, carpet cleaning, lawn care, and moving costs spend an average of $4,985 on these projects.
"While there could be some initial sticker shock associated with the costs of selling a home, investing in home improvement projects like painting and home staging often proves to be very valuable in the long-run," said Thumbtack economist Lucas Puente. "Homeowners starting to think about selling should take time to research and budget for the projects that can ultimately help sell their home faster and at a higher value."
Three out of four sellers report that selling their home was stressful or challenging, according to the 2017 Zillow Group Consumer Housing Trend Report. An additional 76 percent of sellers report making at least one concession while selling their home — the most popular concession being a lower list-price than initially hoped for.
In Chicago, selling a home costs an average of $17,979, with $12,858 going to commissions for the agents. The average cost of preparing a Chicago home to be sold is $4,800, and the average transfer taxes are $321.